Home
Local News
Taking development into their own hands: Malaita community start digging 2km road
Taking development into their own hands: Malaita community start digging 2km road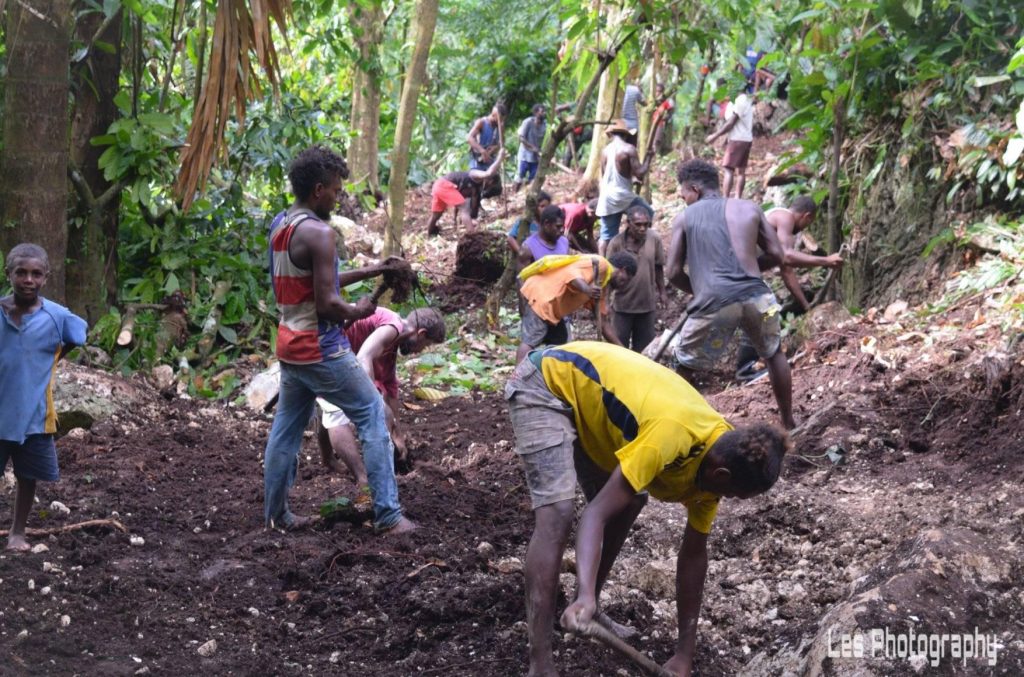 Villagers in Central Kwara'ae, Malaita Province, have decided to take development into their own hands by start digging a two kilo-metres man-made road enabling them to transport their produce to the market.
The arduous undertaking started this week and it is expected to finish between three to four months' time when the road from Aitolo is linked to the Busurata main-road.
Secretary of the Aitolo Self-Reliance Association, Lesley Sanga explained to SBMOnline that the idea of building the man-made road originated in 2020 after the community set up kava and taro farms as part of their self-reliance.
He recalled that it was part of their five years plan to dig the road in order to help them get their supplies to the market.
Sanga said with the farms now reaching harvest period coupled with demand for their produce – access must be developed.
Aitolo which is 14 kilo-meters from Auki access the Malaita capital via road which currently only stops at Busurata.
"Now, we are digging the road to link our community to the transport network at Busurata," he said.
Four other communities near Aitolo also join in the building of the road. They currently do it only once a week which is on Wednesday.
Sanga said at the pace they are going they should complete the road in four months' time.
A part from that, they anticipate only some delays with gravel placement on the road which may take a bit of time after its completion.
Sanga said the people in the communities have seen the benefit of agriculture which helps them to build better houses, improve their livelihood— so as they really want to connect to the main-road to ease access to the markets in Auki and beyond.
About 280 plus villagers will benefit from the road.
News@SBMOnline2022
What you think?