Home
Local News
NCW expresses anger against secretly signed treaty, demand it be CANCELLED
NCW expresses anger against secretly signed treaty, demand it be CANCELLED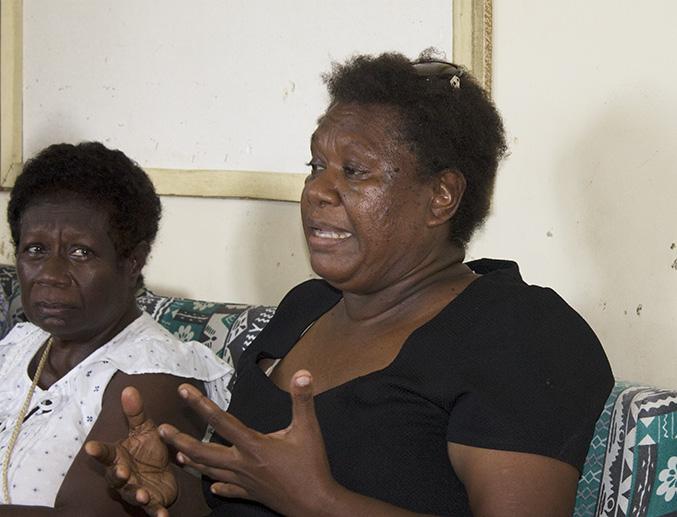 The National Council of Women today expressed their determination to battle the government head on—and urgently calls on the Democratic Coalition Government for Advancement (DCGA) to cancel the signed Security Pact it has with the Chinese Communist Party (CPP).
The NCW called the press this afternoon to express their disappointment on the secretly signed security treaty claiming it was never between Solomon Islands and China but the two ruling parties: DCGA and CPP.
President of NCW Ella Kauhue said they would do all they could to raise the issue – including with their regional partners for support.
She added that it is also about women telling their government that they don't like what they are doing, in this regard, the security treaty with China.
NCW's Ruth Liloqula said the agreement was only signed but is yet to be implemented.
She pointed out that the agreement was not the reflection of the people of Solomon Islands but the reflection of one man and the government that he heads.
"As far as we are concerned it is invalid because it failed to seek the views of the people and did not go through the Foreign Relations Committee," said Liloqula.
She stated that the leaked document has raised a lot of concerns especially in article three where it is demanding a lot from Solomon Islands.
"Everything is Solomon Islands. It puts a lot of responsibility to Solomon Islands. This to us is manipulating. The Chinese Communist Party manipulating the government of Solomon Islands—which is telling the world that Solomon Islands has asked them to do (have security agreement)," said Liloqula.
She said this agreement is also morally saying that the police force (RSIPF) is unfit to provide security for this country.
Another women leader Rose Isukana said the voice of this nation has been hijacked.
"I want to ask the Prime Minister, why did hide the agreement, why?" Isukana told journalists.
"For us women, we won't stop here. We will go beyond the boundaries of this country to raise our voices against the treaty," she said.
The Security Cooperation between Solomon Islands and the Peoples Republic of China (PRC) was signed recently by the Solomon Islands Foreign Minister Jeremiah Manele and his PRC counterpart, State Councilor and Foreign Minister Wang Yi.
Prime Minister Manasseh Sogavare yesterday morning announced the formal signing of the Security Cooperation in Parliament saying the Solomon Islands has taken a sovereign decision to broaden its security cooperation with more countries guided by the country's National Security Strategy (NSS).
Sogavare assured the country that signing the Security Cooperation with China is done in the best interest of the country which compliments and supports regional and bilateral peace keeping arrangements with respect for the concerns of its regional security partners that Solomon Islands collectively trust to maintain peace and stability of the region.
News@SBMOnline2022
What you think?