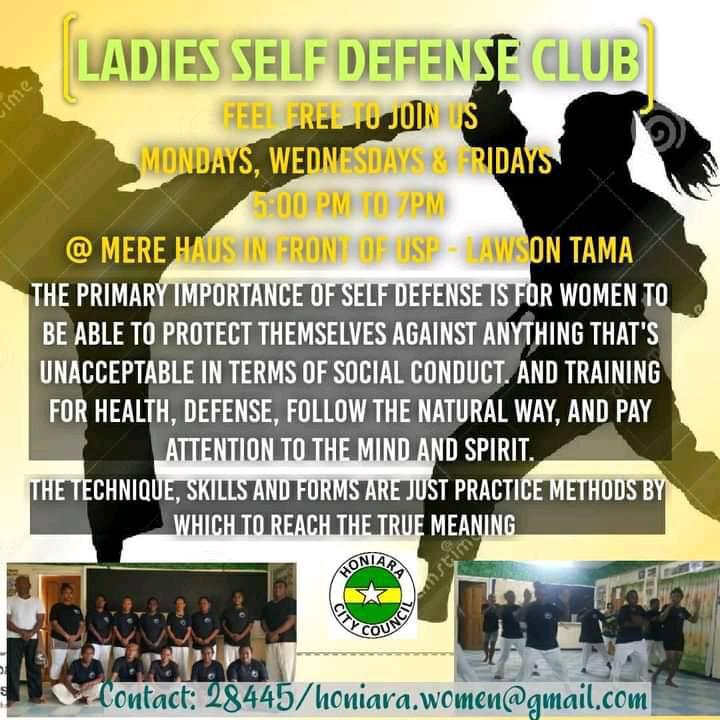 An initiative by Honiara City Council will help women and girls to undertake self-defence skills for personal security and health reasons.
Following continues report of attack on women and girls in the city, the HCC through its Women's Development Department is engaging qualified self-defence personnel to train interested women and girls in the city.
The trainers are from the Holy Cross Martial Art School.
A spokesperson for the instructors confirmed their engagement by HCC to train women and girls who are interested in taking up self-defence.
Lessons have started at the Multipurpose hall three times a week (Monday, Wednesday and Friday) at 5pm.
They encourage women from Kakabona to Henderson to attend classes if they are interested.
SBMOnline was told that growing concerns amongst women and girls on their safety has made the HCC to embark on the classes.
"We are helping the women with self-defence skills as part of their discipline and to help them for their safety. Also, it is for health reasons," said one of the three instructors.
If you're interested see details above and visit the Multipurpose hall on Monday, Wednesday and Friday at 5pm
What you think?