Home
Local News
Resurgence of COVID cases in Honiara as hospitalisation rises
Resurgence of COVID cases in Honiara as hospitalisation rises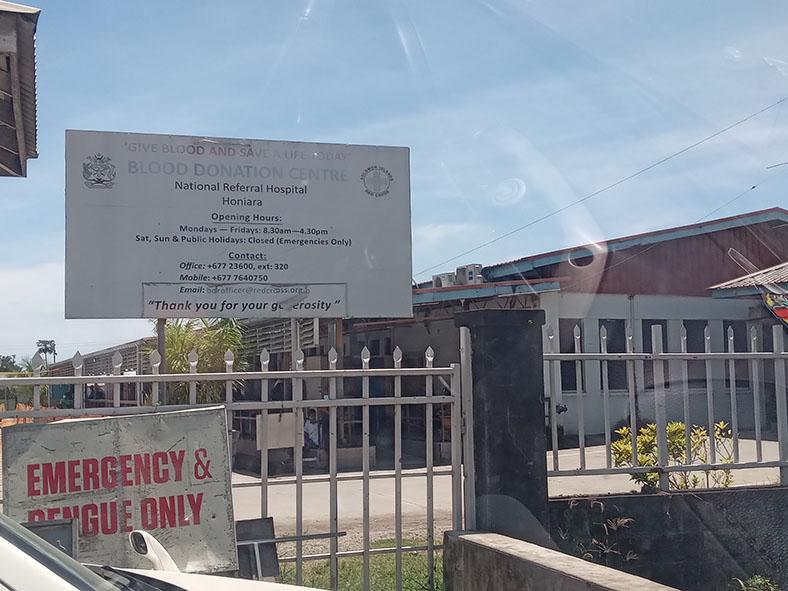 Honiara is now considered to be in the second wave of COVID-19 and since the start of this new outbreak, the Ministry has recorded 149 cases of COVID on the 5 days from between April 13-17.
Minister of Health and Medical Services, Culwick Togamana in his twice weekly COVID-19 Update stated that his health team is considering as 2nd wave of COVID infection as per its response.
"110 cases have been recorded in Honiara in the past 72 hours, between Wednesday 15th April and Saturday 17th of April. 45 of these 149 cases are from Lord Howe settlement, and 104 from other parts of Honiara. There may be some duplicates in the case count as some of the newly diagnosed people have received positive test twice for confirmation. These cases will be taken out as we continue to do data cleaning," Togamana said last night.
He added based on the 7 days rolling average, positive cases averaged from only 3-5 cases per day in Honiara three weeks prior to last week Wednesday to around more than13 cases per day on 7 days rolling average.
Togamana said this is quite a substantial increase, which is typical of a 2nd wave.
Health has detailed information on 95 of these cases:
41 cases were females (43.1%) and 54 among males.
There were 18 persons aged under 12 years of age (12.7%), including 10 under 5 years old (10.5%). The majority of cases 64 (67%) were in the 20-54 years' age groups
Among the 95 cases, information on clinical status was available for 61 of the cases. Among the 61 for whom a clinical status was recorded, 66% (40) were symptomatic. Vaccination status was known for 63 of these cases and nearly a third is vaccinated.
Togamana said a matter of concern is that 10 of these 95 cases have a documented history of COVID-19 in the past.
"As I have mentioned in my last address that re-infection is possible but nearly 10% of new reported cases having been COVID positive in the past which raises a strong possibility of a new variant and we are sending the samples for genomic sequencing to Australia tomorrow," he said.
Resurgence of hospitalization
Togamana said in the past six days, his Ministry has also recorded increased hospitalization at the National Referral Hospital from only 2 to 3 admitted patients last week Friday to 22 COVID-19 patients as of yesterday.
"More concerning is that, amongst those COVID-19 patients are children below 18 years and as young as 5 years old," he said.
Togamana said, the total of the 22 COVID-19 patients admitted at NRH accounts for 10 percent of total admissions in the hospital.
One is considered to be severe, one is critical, eight are in moderate condition and 12 mild cases.
In terms of distribution within NRH,
9 patients are being managed at the Golden COVID ward
7 patients are managed at the Orthopaedic ward
1 at labour ward
2 at the post -natal ward
1 at the antenatal ward and
1 at the Special Care nursery
Currently no patients are being managed at the Central Field Hospital.
"Like the first wave, we are also expecting increased hospitalizations as cases will continue to increase in the coming days and weeks," said the minister.
News@SBMOnline2022
What you think?