Home
Local News
Country's only 3 ground based navigation aids down for weeks' now
Country's only 3 ground based navigation aids down for weeks' now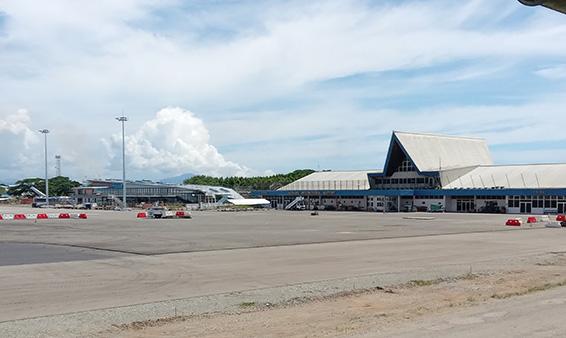 The country's only three ground based navigation aids that are crucial for aircrafts' use are down for several weeks now, it was revealed today.
Chief Executive Officer of Solomon Airlines', Brett Gebers, whose aircrafts rely on these ground based navigation aids confirmed today that the two at Henderson and one in Munda have all failed for weeks now.
Navigational Aids are a form of marker, signal or device that aids an aircraft by guiding and navigating it to its destination.
"We need navigation aids so that the aircraft can come to track to a particular position then conduct its approach," said Gebers.
He said without having navigation aids it affects their ability to fly schedules.
"If they don't work then the best thing to do is to fly during days when it is 600 meters or 200ft cloud base then fly into the clouds— after an appropriate amount of time descend to a safe altitude. Without having navigation aids it affects our ability to fly schedules," he said.
According to Gebers, navigation aids are expensive and there is a lot of regulation around their repair work.
Civil Aviation is responsible for the upkeep of these navigation aids.
News@SBMOnline2022
What you think?