Wale wants debate with PM not public officers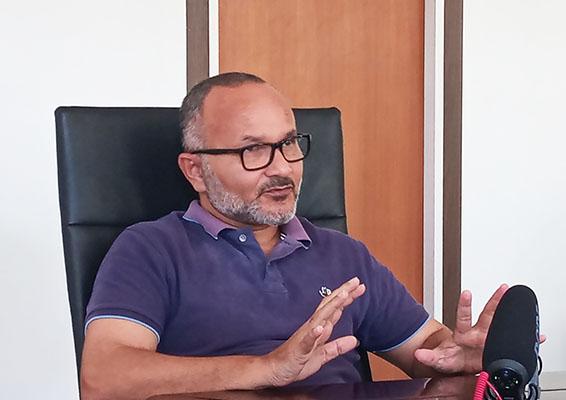 Leader of Opposition Matthew Wale says it would be good to have an open debate with the Prime Minister on the proposed extension of Parliament and NOT with public officers.
Wale made the comment this afternoon to journalists in response to government answers to their concerns on the issue of the extension of parliament delivered by the Special Secretary to the Prime Minister (SSPM) Albert Kabui and the Attorney General (AG) John Muria Jr this week.
Both Wale, his colleague and MP for East Are'are had expressed their disappointment that their concerns were being responded to by officials in the government and not by elected leaders.
"I am tired of debating with officials as they only work for their money. The people who made the decision are people who are elected to really engage with the issues," he said.
Kenilorea added: "We are not willing to debate with public officers. They are part of the permanent government as for us we are elected. There is a big difference."
"You are asking us questions and the officers will response. This is not the way to do it in our system," he added.
Also, Wale highlighted that it would be good to have an open debate with the Prime Minister on the issue to really explore the options that is in front of the government if they think the pacific games is the priority over the election.
Meanwhile Wale said he noted SSPM Kabui had stated that there is no need for the government to consult the people on the proposed amendment of the constitution.
The MP for Aoke/Langalanga said: "It seems to me it is a statement of policy from this government. They don't want to consult the people. We know the constitution gives power for Parliament to amend the constitution itself but as Muria (AG) has rightly pointed out 'it is a good practice' to consult the people and not to consult the people is a bad practice by his own admission."
The Opposition has already expressed its strong disagreement to the extension of Parliament to five years.
Kabui this week stated that the government is not in a position to host two major events (National General Elections & Pacific Games) in one year citing resources, financial and logistics challenges.
But Wale sharply criticized that saying: "If you can't run them — then step down."
"Is it a matter that the government does not have an idea on how to run them then they should get out of the way. Solomon Islands can do both with the support of our partners. To have that as an excuse for an unnecessary constitutional amendment is very self-serving," he said.
News@SBMOnline2022
What you think?