Umi strong. Umi smart. Umi confident. We are leaders*
"Here comes Dorothy," whispers one young woman to another as a little canoe approaches the shore. They are standing outside a village meeting house in Isabel Province, Solomon Islands. Dotted across the islands and spread over 2000 km of sea, village meeting houses are where community decisions are made.
Today, young and old village members have participated in a community dialogue organized by Dorothy Bana. A former teacher, Dorothy, has planned today's discussion carefully. She will be advocating for women's leadership from a human rights perspective. She wants community members and, particularly youth, to speak up and reflect on the benefits of a more inclusive and cohesive society. Dorothy is a strong woman who wants to encourage young women to "grow in their leadership role in whatever organizations and communities they serve," she said.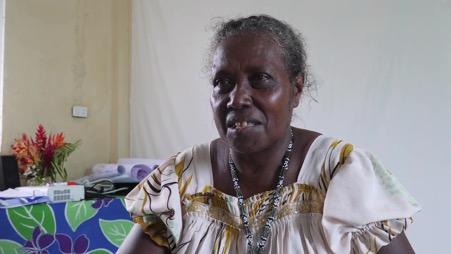 Women's participation in provincial councils or traditional local settings is small, and it would be difficult for most Solomon Islanders to list off the names of female politicians if asked. Since the country's independence in 1978, only six women have been elected as national parliament members. There are still very few women in decision-making positions in public and private sectors, and therefore, seeing women like Dorothy leading the organization of community meetings is important.
Dorothy believes that leadership must be nurtured early and jokes that she received encouragement sooner than most. "It started in the womb of my beloved mother," she says. Both of Dorothy's parents were "great leaders who were recognized by the people in the communities," she explains. Seeing both her father and mother speak out gave her confidence to pave the way for what she calls "my women" – her fellow Solomon Islanders.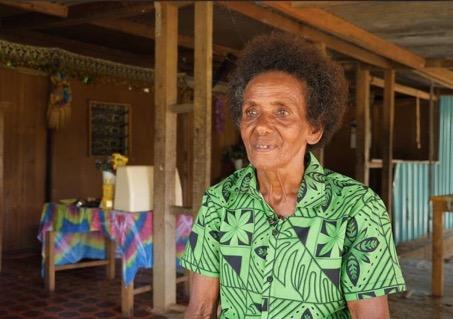 Rose Sese grew up on the main island and also had support from her family. When she was a young woman in Guadalcanal Province, a relative wanted to arrange a marriage for her. With the help of her mother, Rose completed her education instead. Rose's mother gave her two daughters the same education and support a son would have received. By not following the norms and "stay home, not to go out, get married, look after children, work in the garden," smart women like Rose and her mother are part of a culture shift in their communities.
Rose and Dorothy are from different islands and were fortunate to have role models who built their confidence. During 'the tensions', Rose did not hesitate to challenge the local fighters. After the Townsville Peace Agreement in 2000, she was invited to join the team that travelled to inform people about the end of hostilities and promote peace. She was the only woman. Dorothy remains involved in initiatives at all levels, from provincial to grassroots, and above all, she enjoys mentoring youth to build their self-esteem as future leaders. Both in their 60s, Rose and Dorothy are demonstrating that women are just as capable as men. However, in the islands, there is still a reluctance for women to participate in political life. Historical conservatism endorsing traditional norms views politics as men's business. Ideas that even influences women's voting.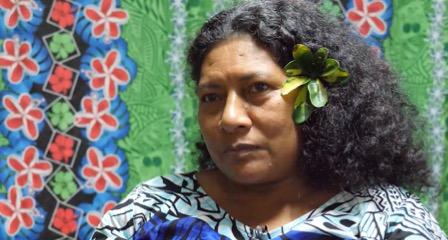 In the Renbell Provincial Government Office, there is only one female staff member, Christina Nasiu. "When I work with men, I do not see any barriers to me contributing to decisions," says Christina. She is a confident woman who believes that women can play a significant role in politics but need extra efforts to gain backing "it is not so much about being a man or a woman, it is about how many people you will convince." Christina graduated in Commerce and Finance and has previously worked as a Senior Accounts' Admin Officer in a Bank and as a School Deputy Principal. Now, as part of the Renbell's provincial governance strengthening programme and as an adviser and trainer of the Small Business Centre, she shares all her experience and enthusiasm to promote entrepreneurship in Renbell.
Not only do structural constraints prevent women from taking on leadership roles, but behavioural and socio-cultural considerations also play a part. In 2018, the UN Development Programme, through its Strengthening the Electoral Cycle in the Solomon Islands Project (SECSIP), commissioned a study to assess leadership values and perceptions across the country. Its findings highlighted the importance of experience in community service, the ability to bring development opportunities and build a good rapport with a large spectrum of community members, among key skills for obtaining support from influential groups. Considering these findings, UNDP pursued ideas to assist overcoming some of the barriers that women face. The Outstanding Women of Solomon Islands initiative grew out of this process.
Christina. Dorothy. Rose. Three women who are part of the growing group of women stepping forward and taking on formal and informal leadership roles. These women and others like them are part of the Outstanding Women (OW) network.
The OW provides an avenue to reflect on women's contributions and gives visibility to their leadership. Members of communities across the Solomon Islands were invited to think, nominate and vote for women they considered had made notable achievements. This resulted in the identification of 120 women with different backgrounds and experiences. The UN Development Programme, through the Strengthening the Electoral Cycle in the Solomon Islands, with the support of the Government of Australia, is now developing collaborations with them to promote women's leadership throughout the country.
The stories of eleven Outstanding Women are featured in a booklet celebrating their contributions. As Dorothy paddles away from the shore to return to her home, community members can look at the booklet and learn what strong, smart, confident women are accomplishing across Solomon Islands.
____
END
*Words "Umi strong, Umi smart, Umi confident. We are leaders" from Solomon Islands Pidjin and mean "We are strong, we are smart, we are confident," and are taken from the song "Women Rise Up" to celebrate women's leadership in Solomon Islands. UNDP specially commissioned the song as part of the Outstanding Women of Solomon Islands initiative
What you think?