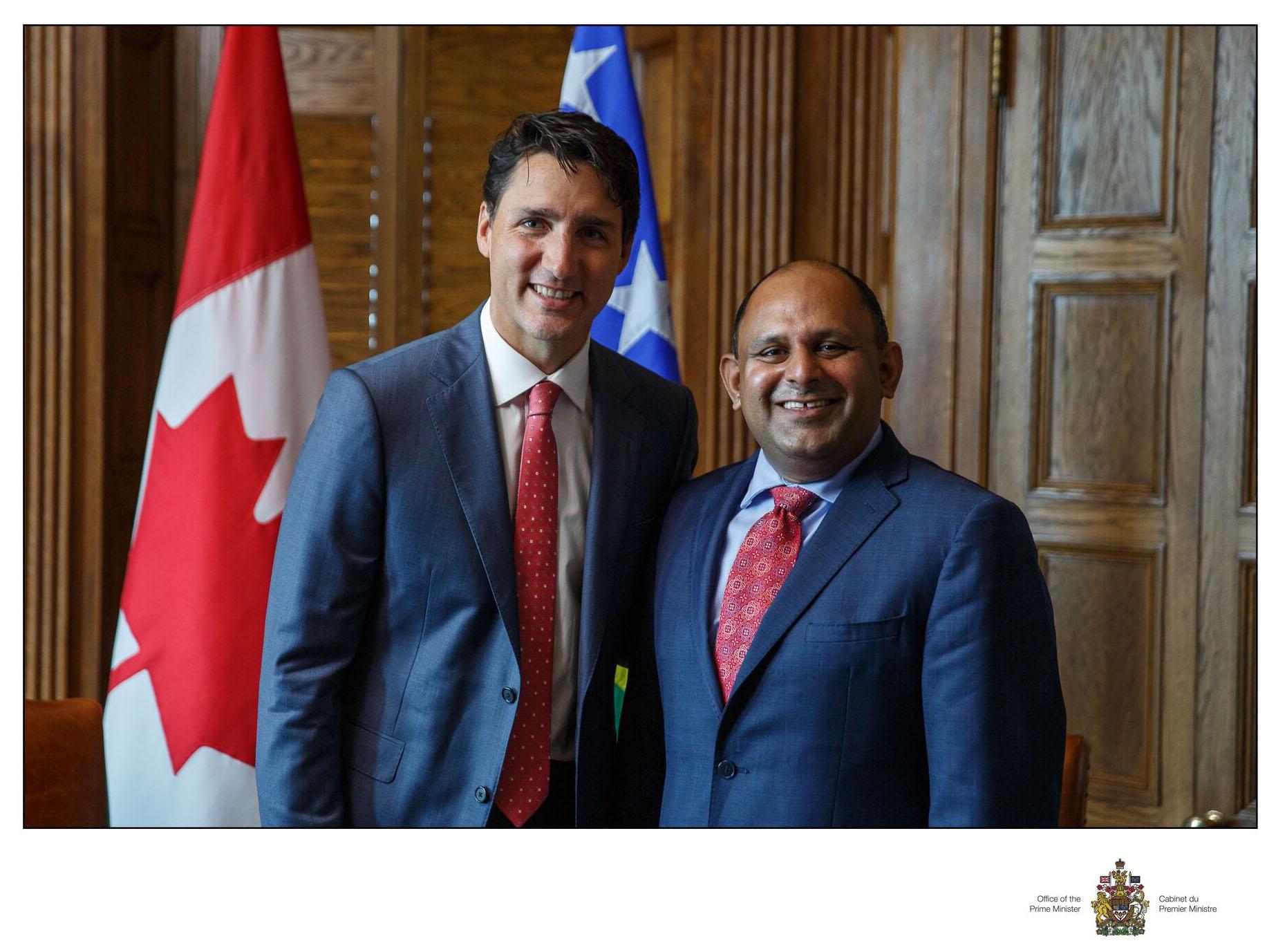 In a milestone achievement, for first in history of Solomon Islands, eight Solomon Islands nationals in Canada have been successfully granted Canadian Permanent Residency.
Solomon Islands Hon. Consul General to Canada, Ashwant Dwivedi confirmed to SBMOnline that eight Solomon Islands nationals have had their status changed from temporary status to Permanent Residence, however, he could not provide additional details.
"Anytime a person's status has a change we share that information with respective authorities. In this case a case update has been provided. The status has changed from temporary resident to Permanent Resident', Dwivedi said.
"I can confirm that 8 of Solomon Islands nationals in Canada are now Canadian Permanent Residents.
"However, I will be pleased to share additional information in the coming days" Dwivedi said.
Last year alone Canada had granted in total of 6 persons of two separate families Permanent Residencies. They were all in Canada under the temporary seasonal worker program. In previous years, additional individuals have been granted permanent residence status in Canada as well.
Last year during the United Nations General Assembly Address [ UNGA] Solomon Islands Prime Minister Manesseh Sogavare had acknowledged the positive impact of Canada's labour mobility partnership with the people and government of Solomon Islands. The CITREC program was initiated under the leadership of former Premier of Guadalcanal and present Central Government Minister of Police, National Security and Correctional Services Hon. Anthony Veke. Unlike Canada, no other country provides Solomon Islanders the opportunity as seasonal workers to become Permanent Residence.
Canada's program under CITREC with Solomon Islands continues to see major positive impact on lives of Solomon islanders.
What you think?