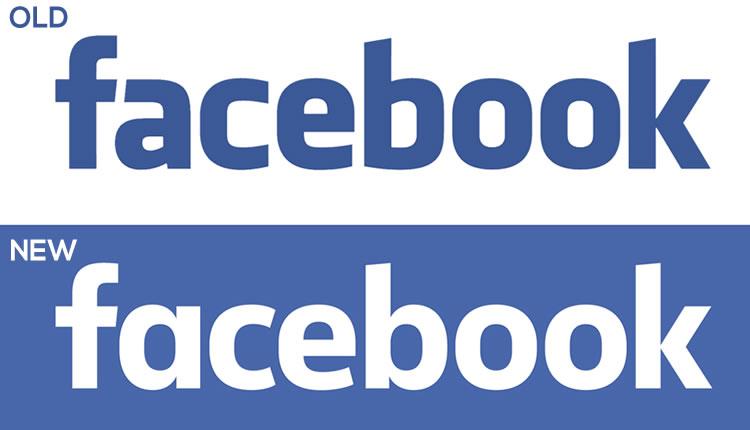 Transparency Solomon Islands strongly objects the Cabinet's decision regarding the temporary ban of Facebook. Banning Facebook is not the solution to the issues given in support of the Executive Government's decision to ban Facebook. For when you lift the ban the abusive languages against the Ministers, Prime Minister, character assassination, defamation of character etc. will continue. Transparency Solomon Islands however believes that some of the solutions that the Executive Government needs action to solve what they have listed as the reason justifying the ban are: –
allowing people to access the right information,
educating them about their political, legal, and civil rights,
delivering services to the people as per election promises,
performing your role as their elected representatives and show you care for them rather than caring for them on election year and day only,
Refrain from using their constituency to enrich yourselves,
not amassing wealth out of public funds meant for them for yourselves in the name of their constituencies while they struggle to make ends meet,
improve delivery of social services and build economic infrastructures in their locality
Spend funds on product development, and find markets for their production
Assistance towards their social cohesion facilities.
Equipping youth with key and critical information and knowledge so that they can be influential as they engaged in public debates constructively.
Cutting down the number of political appointees to save funds for improved essential services
Not paying a separate Health Insurance Scheme out of public funds for yourselves and your families to access better health and medical services. A scheme not provided for in the Parliamentary Entitlement Regulation.
Paying what is due to the nurses and re-instating their association and the 9 suspended nurses.
Publishing the correct (?) not doctored list of recipients of Economic Stimulus Package.
Ban Political Corruption and all forms of corruption in the public sector.
Do not shut out people's voices and activism on issues of national interest and concern.
Transparency Solomon Islands strongly believes that these are the actions that the current government and any successive government needs to implement to avoid abusive languages against the Ministers, Prime Minister, character assassination, defamation of character etc. The temporary banning of Facebook will not do that nor passing any legislation that restricts people's voices on issues of importance to them. Legislation alone will not solve or manage the influence of internet. Educational awareness is a must something that the government is unbelievably bad at or sees as a low priority.
This aside Transparency Solomon Islands also reminds the Executive Government on some of the happenings that may have contributed to social media activism. It is going on to nine [9] months now since the declaration of State of Emergency, and the coming into effect of Emergency Powers Regulations in the country. The SOE and the Emergency Powers Regulations have clearly limited freedom of movement and some restriction on people's constitutional right to voice their concerns and views.
In this time the management, administration, implementation and control of the State of Emergency's Emergency Powers Regulations and processes have resulted in many happenings and here are a few of those: –
Twenty-seven citizens lost their lives, whilst complying with the requirements or the SOE on internal repatriation. Government provided funding for repatriation of people back to their provinces.
A doctor got terminated for posting in Facebook on Covid-19 matters one of which is the allowances. It is no coincident that this issue surfaced again-nurses sit-in protest.
Maritime etc. threatened with SOE to clear a foreign vessel than complying with the laws of this country.
Conflicting interpretation of the Emergency Powers regulations on mandatory quarantine,
The US$100 billion loan put to rest
Several public officers put on decreased salaries, a number of them still in limbo.
Covid-19 imported into the country through the repatriation scheme, a scheme objected by public asking government to prepare a separate facility for Covid-19 away from city first.
An outspoken critic of the Executive Government got given warning not to raise questions that must be asked
Non-Governmental Organisations alleged that they fear retribution from the government therefore unable to raise concerns on issues of interest and concern resulting from how the Executive Government has managed, administered and implemented processes and funding responding to Covid-19 pandemic.
The leaked list of payments against Economic Stimulus Package published in print media and social media raising important questions surrounding its management and administration.
The selective allocation of ESP to constituencies through Members of Parliament. Some get more than others and they are predominantly in the DCGA government camp.
Solomon Islands Nurses Association got suspended,
Nine nurses suspended,
Cabinet made decision to temporary ban face-book due to abusive languages made against government cabinet Ministers, character assassination etc.
These are but some of the happenings that have taken place as we near the end of 2020, under the Emergency Powers Regulation for Covid-19 pandemic. The frivolous and light-hearted response from the officials sitting in positions of power resulted in a lot of debate in various social media pages. More questions were asked but it has become quite normal, that responses did not deal with the question asked but make a poor attempt at diverting the response away from the real issue. Transparency Solomon Islands acknowledges that not all debates in social media are negative. There are very construction debates and where some of our intellects share their contrasting view publicly educating the followers that there are other views to the issue at hand. Successive governments including the current government have done extraordinarily little to educate our people or provide the information to allow them to be engaged in public debates constructively. In fact instead of banning the Facebook, the Executive Government should pay attention to it for it is a reflection of how the DCGA government has poorly managed or not managed the country's affairs in the best interest of its people. Their views are the reflection of their people's frustrations towards a government that daily in their view is slowly turning into an authoritative regime. Most are young people trying to find where they fit in.
Transparency Solomon Islands suggests that the government study the comments/debates in the Facebook as a way of informing itself on how it has fared in its responsibilities, functions and in the administration of the affairs of this country. Since election, you all moved out of the constituencies that voted you in to Honiara and out of reach of the people that voted you in. You hardly visit your constituencies apart from a few and since you are unable to do that the Facebook is a means through which you can reach your people. Some Members of Parliament have their own page and it is through those pages that he communicates with his people and people raise their views and ask questions an incredibly positive interaction.
Transparency Solomon Islands therefore recommends that the government follow the good debates in Facebook, and do not concentrate on those abusive languages against the Ministers, Prime Minister, character assassination, defamation of character for these are few. On the Facebook you will learn just how inexperienced some of your political appointees are, some of the permanent secretaries and the list goes on. You will also see how some of your advisors are swearing in Facebook to those not sharing the same view as them an indication that they should not be in those especially important positions of power. In Facebook you will see just how few are the public servants that really know and understand the importance of the integrity of public service. They are hardly in the Facebook. More importantly studying what is shared in Facebook tells you how corrupt the public sector is and those sitting in positions of power.
Of grave importance is banning Facebook will deny those with no radio, no tv to inform themselves about Covid-19 and what to do to keep safe. W.H.O. and others have page that pops up, about Covid-19 and people in rural areas this is their only means of getting information on Covid-19 and other issues. Youths are highly active in this space therefore pass on important updates to their communities. It is the quickest way of disseminating information to the remote parts of our country. Facebook has helped business owners advertise their business, people sell and buy, all of which is free. So, whose interest is the ban for than that of the Ministers and the Prime Minister.
Transparency Solomon Islands objects very strongly to the decision by the Cabinet Ministers to ban Facebook temporarily. The government is urged to man up and take on board those criticisms and to acknowledge that you are not the only one that is subject to abusive words, character assassination etc. Your decision is nothing more than the misuse and abuse of the Emergency Powers Regulation and in this instance TSI agrees with the leader of Independent Group for his call for Governor General's intervention. It would seem that the Prime Minister, Ministers are undoubtedly being unnecessarily pressured by the Oversight Committee on Covid-19 to bring about this decision. The Executive Government must be reminded that the Emergency Powers Regulations are not unfettered but must be checked to ensure it does not threaten our democracy.
Of the several issues that are the subject of debate, discussion [some unsavoury] COVID-19, is no reason for restrictions on freedom of information, freedom of speech as provided for in our Constitution. What the Executive Government needs to do now is to put in place legal and practical processes for accessing information by the public. The right to know is crucial in a crisis. Transparency Solomon Islands in relation to this bancall on Executive Government and public authorities to ensure that the ongoing COVID-19 crisis is not a pretext for limiting citizens' right to information. The transparent and timely sharing of information with the public, on both a proactive and reactive basis, is crucial for protecting public health, preventing corruption, safeguarding democratic institutions, and improving policy and-decision-making. This is exactly the void that Facebook currently fills be it the right information or not. Nine months into and after the declaration of the pandemic, while many governments with more severe problems with Covid-19 have found ways to return to normal operations despite challenges created by the pandemic, here in Solomon Islands freedom of information requests continue to be delayed or refused e.g. ESP recipient publication/list. Crucial information about how the government authorities are using public funds is not available to the public for public scrutiny. This impairs citizens' rights to access information, participate in public discourse and hold their government accountable.
Access to information is a key tool for investigative journalists and NGOs to monitor the work of government institutions. With widespread examples of corruption and poor, often non-inclusive, policies undermining COVID-19 responses and economic recoveries, an open and transparent government matters now more than ever for Solomon Islands. Citizens remain in the dark about how many millions are allocated for Covid-19 responses [our own funds and those of the donors] and how these are allocated and used.
Lessons learned from the first six months of the pandemic show that trust in public officials is crucial for effective government-led responses that minimise the impact of COVID-19 on lives and livelihoods. This trust is hanging by a thread and likely to be lost if the Executive Government does not openly share information with citizens, in Facebook or other mediums.
Citizens cannot participate in governance without access to information. Access to information is essential for empowering citizens to hold governments accountable. Freedom of press, freedom of expression, and the achievement of the Sustainable Development Goals cannot be ensured without access to information.
As the DCGA introduce restrictions on public life due to COVID-19, by banning Facebook at a time when it is most needed, it has yet to or failed miserably in addressing mechanisms to allow the continuation of government functions that are crucial for citizens' democratic rights. Ensuring the public's unobstructed access to information of which they are rightful owners must not be overlooked.
The Executive Government is urged to immediately recede its decision to ban Facebook temporarily. Transparency Solomon Islands acknowledges that the country does need legislation to manage administer and control what gets into the country through the internet including Facebook but doing so must include restoring laws and practical systems for implementing access to information to pre-pandemic levels and improve them in line with international standards and best practice. Banning Facebook, temporary or otherwise is not the way.
//ENDS//
What you think?