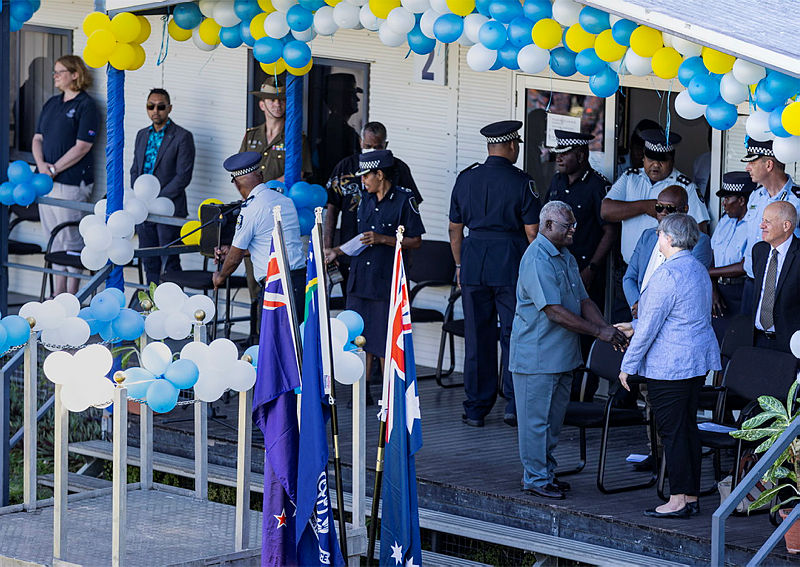 One year ago today, the Pacific family responded quickly to support Solomon Islands, working alongside the Royal Solomon Islands Police Force to restore calm in Honiara.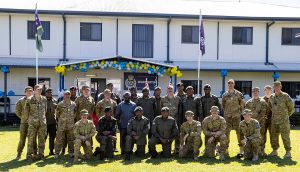 Australian Federal Police and Australian Defence Force personnel arrived in Honiara within twenty-four hours of the request for assistance, and alongside personnel from Fiji, New Zealand and Papua New Guinea, formed the Solomons International Assistance Force under RSIPF leadership.
Since November 2021, Australia has deployed more than 300 personnel, who have worked alongside our Pacific family, to maintain law and order in Honiara.
Acting High Commissioner Sally-Anne Vincent participated in the event to commemorate one year of SIAF at Police Headquarters, Rove on Friday 25 November.
Speaking at the event, acting High Commissioner Sally-Anne Vincent said, "It is a testament to our strong history of working together to face our challenges, and to build our capabilities, that this force worked so seamlessly with the Royal Solomon Islands Police Force. The trust this family has built over decades is an asset we treasure."
"As proud Pacific nations, we are all bound by an enduring history, shared values and deep friendships. Together, we can meet our shared challenges and achieve our shared aspirations for a peaceful, prosperous, and resilient region – we are stronger together."
Through this partnership we have shown the Pacific's unity, interoperability, and cooperation – demonstrating that when members of the Pacific family work together, we can respond to the peace and security needs of the Pacific.
Australia's security assistance has been extended to support Solomon Islands prepare for the 2023 Pacific Games.
What you think?