Home
Local News
Title of first 50 houses at Mamara transferred to gov't after 40%...
Title of first 50 houses at Mamara transferred to gov't after 40% payment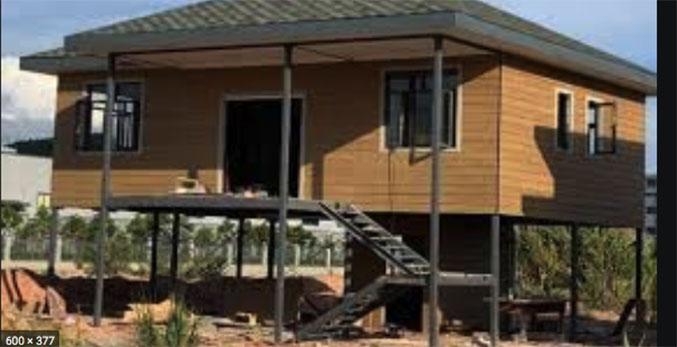 The Government now owners the first 50 houses under the Mamara Tasivarongo Housing Scheme after the title of the land that the houses sit on has now been transferred to the state following the payment of the 40% for the houses last year.
Permanent Secretary of Commerce, Industry, Labour & Immigration Riley Mesepitu confirmed the acquisition of the houses in response to a journalist's question today during a Government press conference.
But when asked further by SBMOnline, Mesepitu confirmed that the government had already paid 40 percent which is around $13m of the $34m— which is the total cost of the 50 houses.
He added that the payment will be done on installments.
Mesepitu further confirmed that the land title for the houses has already been transferred to the government, meaning that they are now owned by the state.
The first 50 houses will be allocated to public officers under the Public Servants' Housing Assistance (PSHA) which will come into force in the second half of the year.
Background
Last year, a Sale and Purchase Agreement was signed between the Solomon Islands Government and the developer, Metropolis Pacific PTE Ltd, and contractor Metropolis Mamara Development Ltd. Following that a $13m payment was made to the developer and the contractor as the fulfilment of the first 40% instalment payment in the Sale and Purchase agreement signed between the government and the developer and the contractor.
Government was obliged under the agreement to make the 40% payment seven days after the signing of the agreement, which the government did, according to a statement it issued in November last year.
According to the agreement, the government will commit a further 50% payment of what is remained of the $34m (after subtracting the first 40% payment), when the developer and contractor surrender instruments covering the land and the 50 units to the government. The final payment of 10% of what is remained of the $34m (after subtracting the initial 40% payment and the 50% payment respectively) will be made after full occupancy of the 50 new houses and when Ministry of Infrastructure Development carry out inspection of the units and provide a Certification of no defects.
There was public criticism on the houses some arguing they are too close and very small with no space for those who will own them.
News@SBMOnline2022
What you think?