Home
Breaking News
Solo players and officials COVID-19 free after outbreak in Cooks camp
Solo players and officials COVID-19 free after outbreak in Cooks camp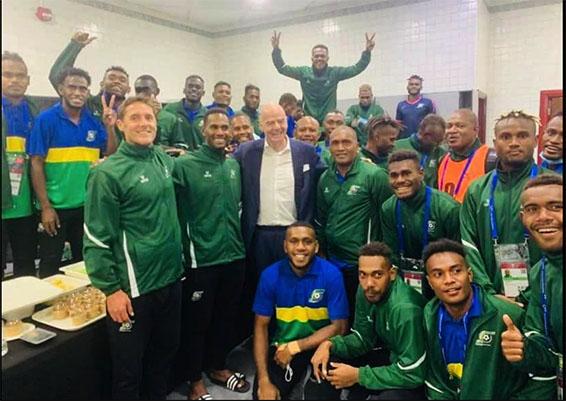 Following COVID-19 Outbreak in the Cook Islands camp whom Solomon Islands last played, the Bontio players and officials were tested for coronavirus and all results returned negative.
The National Team confirmed on its FB page today that: "All Solomon Islands national team players and officials were tested negative today since Cook Islands have a higher number of confirmed Covid-19 cases after the opening match."
All Solomon Islands players to the tournament were fully vaccinated before they travelled for the competition.
As a result of the positive cases, the Cook Islands will not able to field a team against Tahiti on Sunday as a result of the cases in their camp. Tahiti will win by default.
Meanwhile, Vanuatu Football Federation (VFF) has confirmed at an emergency committee meeting today that they had decided to withdraw from the FIFA World Cup 2022 Oceania Qualifiers. Thus, Solomon Islands match against Vanuatu on Sunday will be a default.
This means Solomon Islands and Tahiti will play in the final Group A matches to decide the group standings and semi-final opponents for the last four.
News@SBMOnline2022
What you think?