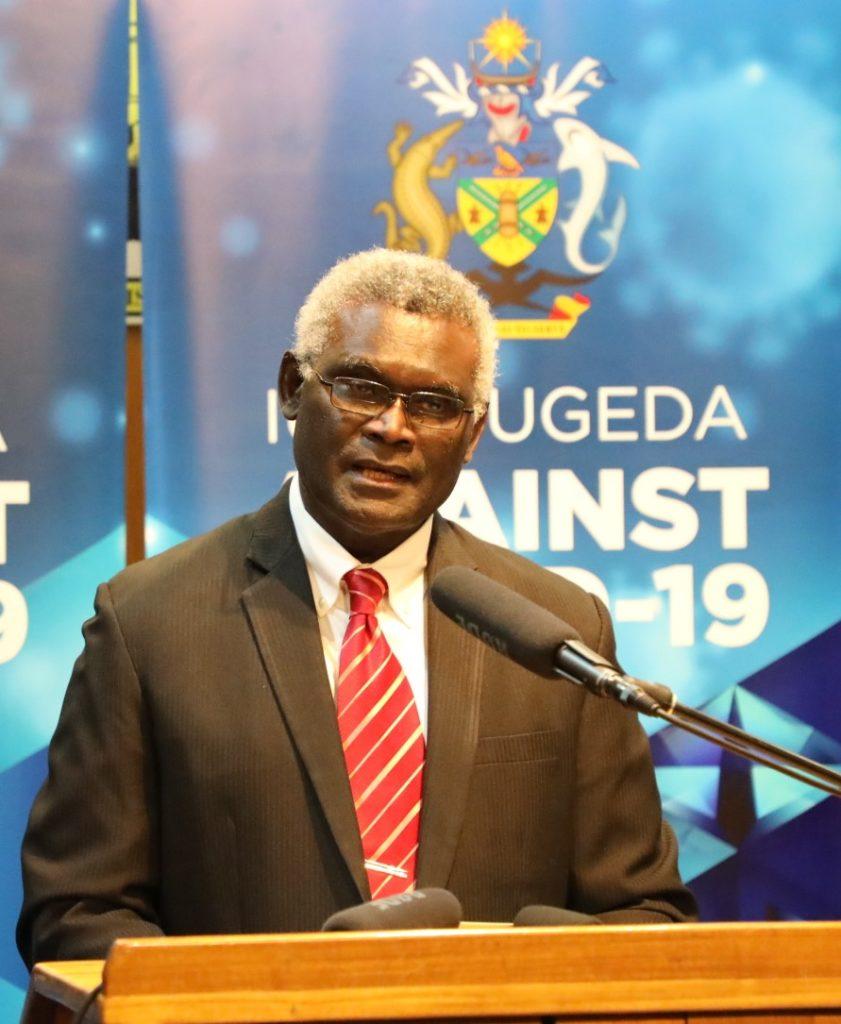 Prime Minister Manasseh Sogavare has rallied for unity as the country now deals with its first COVID-19 case in country and saying: "This is not the time for the blame game."
"The fact that we have one confirmed case of COVID-19 case will only strengthen our resolve. There is no other way to deal with this but for us to continue to work together. Let us not be discouraged, but let us be embolden by this challenge by rising to the occasion.
"We cannot afford to be complacent. We must be vigilant and united in our efforts.
"I ask of you to pray for our students and their families in this very trying times. We all need each other's prayers and support. This is not the time for the blame game. This is the time when our unity, solidarity, patience and understanding will truly be tested," Sogavare said this afternoon.
The Prime Minister revealed that the first COVID-19 positive result was confirmed in the early morning hours of Saturday 3rd October 2020.
"After I was informed of this I immediately called Cabinet for an urgent meeting. This was to inform all Cabinet ministers and to decide on the way going forward," he said.
Sogavare said Cabinet had met and directed the Oversight Committee to implement all measures to ensure the COVID-19 infection does not go beyond the quarantine stations and isolation facilities.
"Cabinet also note that there will be no general lock downs until further notice," he said in is nationwide address.
News@SBMOnline2020
What you think?