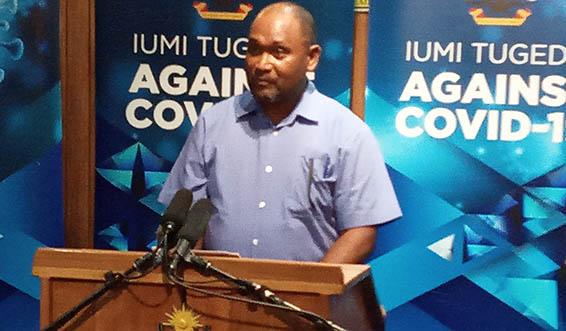 Minister of Health and Medical Services Dr Culwick Togamana has disclosed that precautionary measures have also been undertaken with the patient (COVID-19 patient) at NRH Isolation ward that included doctor – patient communication via mobile phone and staff of isolation ward 1 and 2 restricted from crossing over.
Speaking to the nation today to detail what his ministry is doing after the country has recorded its first COVID-19 case, with the patient now in the NRH Isolation Ward, Togamana said it has also been agreed that family and relatives are to bring clothing for the patient with all dirty clothes to be kept in bag for wash after discharge. "Additionally any food from relatives for the patient must be pre-packed or canned food and dropped off at NHEOC for health workers to deliver," he said in his address on radio.
Togamana further stress that all the staff who are involved in operations undergo daily risk assessment and adequate Infection Prevention and Control procedures have been put in place and they pose no risk to the community or family members.
"On the safety of front line staffs, all staffs at the NRH care areas are not allowed for cross overs to other care areas, and each workflow is now implementing a unidirectional work-flow. Accommodation for front line staffs on 2 weeks deployment is been progressed, where duty staffs will follow a strict pre-deployment deployment and post deployment instruction," he said.
What you think?