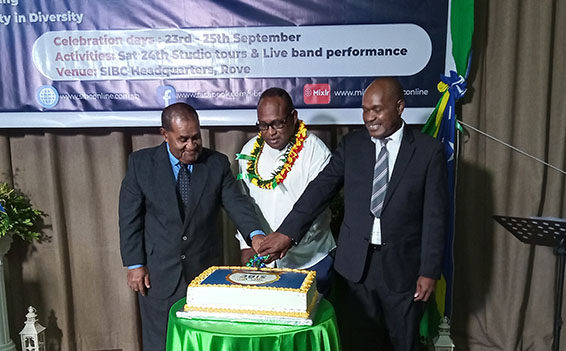 The Government has owed the Solomon Islands Broadcasting Corporation (SIBC) $4m and the national broadcaster has already started suspending government radio programmes because of the unpaid debts.
Chairman of SIBC Board of Directors, Dr William Parairato told the official opening of the corporation's three-day celebrations to mark its 70th Anniversary that: "As I speak now SIG owes SIBC about $4m for services provided to the various government ministries. We have started suspending some of the radio programmes by some ministries because of unpaid debts."
Dr Parairato revealed that as he highlighted the finances of the corporation.
He stated that in the past ten years, SIBC made operating surplus except in 2017 when it made an operating loss.
"The surplus ranges from half a million dollars to $2m, not enough to declare any dividend but what ever surplus made was ploughed back into operations," he said.
"To say that SIBC has been operating at a loss as an SOE is not technically true," said Dr. Parairato.
For this year, he said the revenue raised during the first six months' totals to $4,7 69, 620 of which $250,000 is from the annual subvention from the government.
"No CSO (community service obligation) was received until SIBC was omitted from the SOE on 27th June of this year. The subvention received so far is only 10% of the revenue raised up to June this year. So, the corporation had raised 90% of its revenue internally from its sources up to June this year," he said.
What you think?