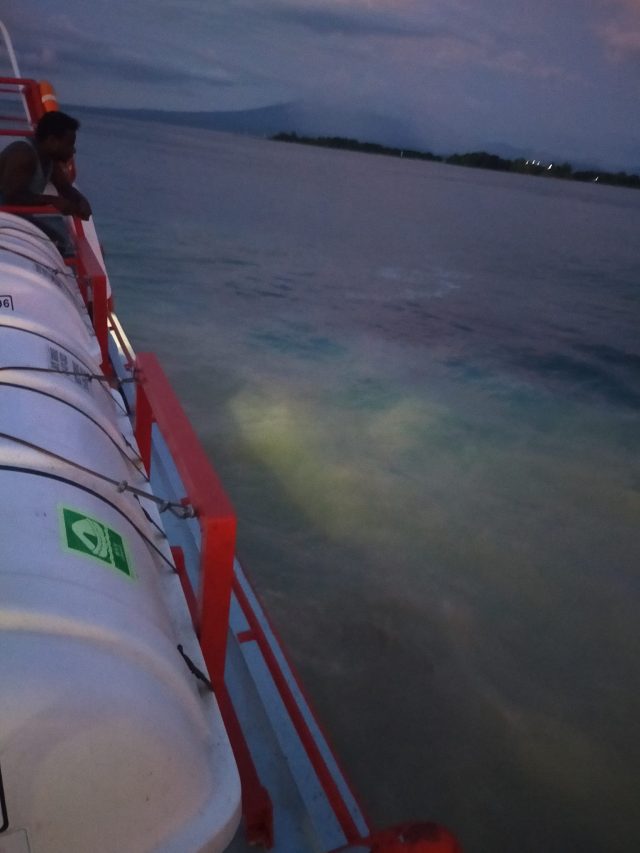 A team of Solomon Islands Maritime Authority officials is heading to Auki, Malaita to investigate what caused the fire to one of Pelican 96's engines last night.
The boat was heading to Auki from Honiara when one of its engines caught fire causing panic to the 366 passengers. Fortunately, the fire was put off by the crew of the ship which allowed the ship to sail to Auki with just one of its engines. All passengers arrived safely in the Malaita capital.
Director of Solomon Islands Maritime Authority Thierry Nervale exclusively told SBMOnline this afternoon that investigators from his office are heading to Malaita to establish the cause of the fire.
He said at this stage, he could not say more until his officers have carried out their task.
Nervale said the boat will remain in Auki for the investigation— this means it will also not be making any trips.
 Human Error
This is the second time that the same boat had ran into trouble in the ocean. The first time was on its maiden trip to the Western Province where it ran aground near Gizo.
Meanwhile, Nervale confirmed that they had carried out an investigation into the first incident and established that it was caused by human error.
"I can't make any comments until our investigations into the second incident is completed," he told SBMOnline.
What you think?