Home
Local News
Nursing Council Board holds 1st meeting, 129 graduates awarded part one nursing...
Nursing Council Board holds 1st meeting, 129 graduates awarded part one nursing registration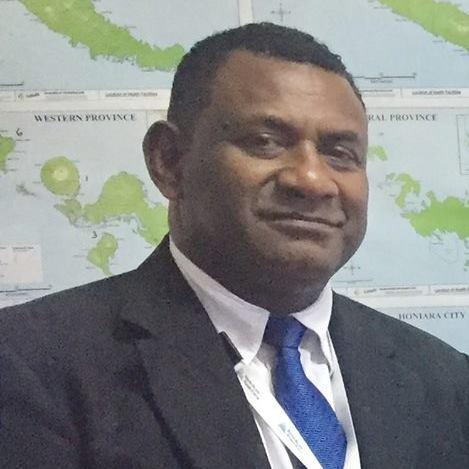 The Solomon Islands Nursing Council Board had held its first meeting for 2022 last week.
The Board which was established under the Nursing Council Act 1987 is chaired by the National Director of Nursing and consists of heads of Nursing Education Institutions, the National Nursing Administration Executives, President of Solomon Islands Nurses Association and Nursing Administration Executive from the faith -based organizations.
National Head of Nursing & Nursing Council Board Chair Mr. Michael Larui stated at the meeting that the board was informed of the current desktop review of the Nursing Council Act which will lead to a full review of the act.
'The board was also introduced to the proposed development of the National Nursing Strategic Directions, 2022 to 2026. This is important as the last strategic directions finished in 2019 and since then the National Nursing Administration has been waiting on the development of the new National Health Strategic Plan which is currently in development to ensure that new sets of nursing strategies are aligned to the new health plan', explained Mr. Larui.
He confirmed at the meeting, 129 nurse graduates from Solomon Islands National University were awarded part one nursing registration.
'This will allow the newly registered nurses to undergo a one year of nurses supervised practice (internship) program which then will qualify them to undergo a part two (full) registration after at which the nurses can apply for registered nurse positions in the government or other organizations who have vested interest in recruiting nurses for employment.
'Furthermore, the board also awarded part two (full) registration to 137 part one registered nurses. These are nurses who have completed and met the requirements of the nurses supervised practice program (SPP). A ceremony which is yet to be confirmed, the newly registered nurses will be officially awarded their certificates of registration with the Nursing Council of Solomon Islands', said Larui.
Thus, the board was also informed of award of temporary registrations and practicing license to overseas nurses who were members of the Australian Medical Assistance Team (AUSMAT) and United Kingdom Emergency Medical Team (UK EMT) who were here to support the current response to COVID-19 community transmission in Solomon Islands.
In his final remarks the chair acknowledged the work of nursing education institutions for workforce production and the nursing administration for ensuring that nurses are developed and managed to effectively support the overall health services by the Ministry of Health and Medical Services and its partners and stakeholders.
'The board wishes all nurses and people of Solomon Islands a blessed Easter season as the country remember and commemorate our crucified and risen Lord', Larui said.
What you think?