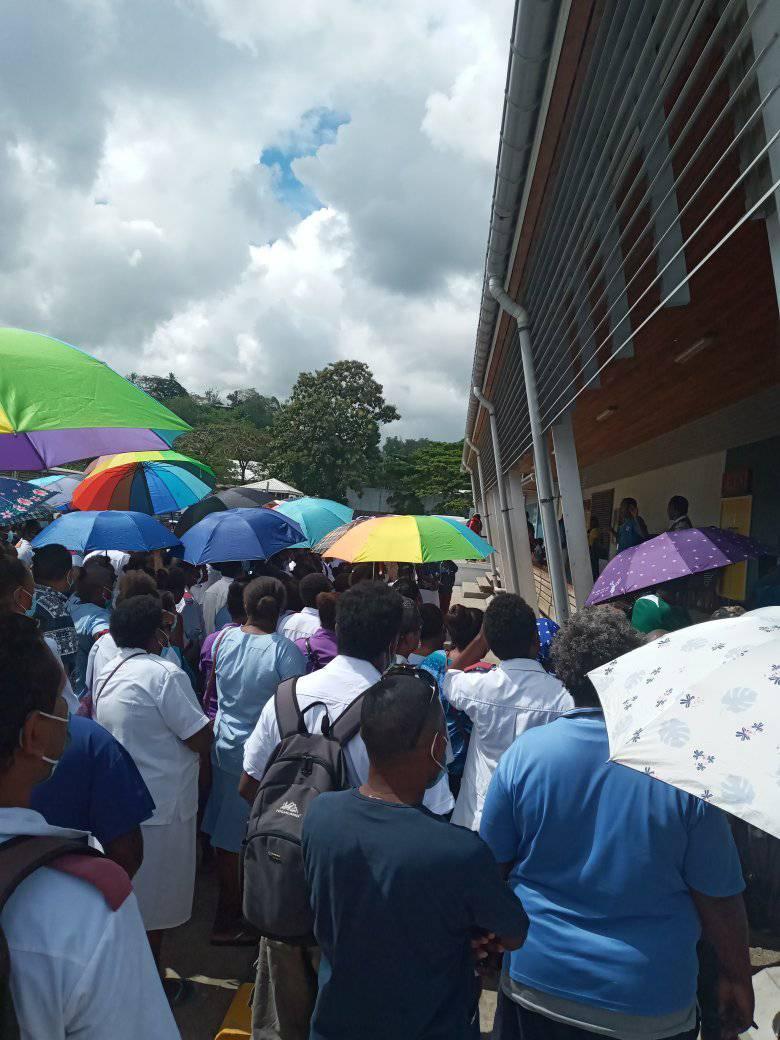 Nurses have decided to carry on with their proposed sit-in peaceful protest – even though their association has announced last night to withdraw the protest – as they would dialogue with the government over the issues of concern.
But the nurses turned up this morning at the NRH Car-park and rejected to accept the suggestion for more dialogue with the government – instead agreed to carry on with their plan to start their sit-in protest.
General Secretary of Solomon Islands Nurses Association (SINA) Steve Maitani confirms that all members refused to accept the executive's decision for further talks with the government and agreed to start the peaceful sit-in protest.
"So we agreed to them and we are still here waiting for the government to come and talk to us and give us some concrete answers," he said.
Maitani said around 500 nurses are uniting in the protest and all clinics in the city and the NRH are now closed.
"If the they don't come and see us then we agree to carry on tomorrow," he told SBMOnline.
"Our members will not return to work unless we settled for something concrete from the government," he said.
The nurses are demanding the government immediately pays them their COVID-19 allowances, which had not been paid for months.
SINA said they had followed up with the government over the months but nothing had materialized.
Nurses who serve at the frontline receive $400 a day, those at the NRH $150 a day whilst $1,000 is paid to all the nurses who serve in the emergency zone.
When contacted today, the government says it is issuing a statement on the issue later this afternoon.
The government response will come from the Office of the Prime Minister and Cabinet.
The nurses say they would only return to work once a concrete agreement is reached. One of them says concrete means payment dates are detailed, including how much they will be paid.
What you think?