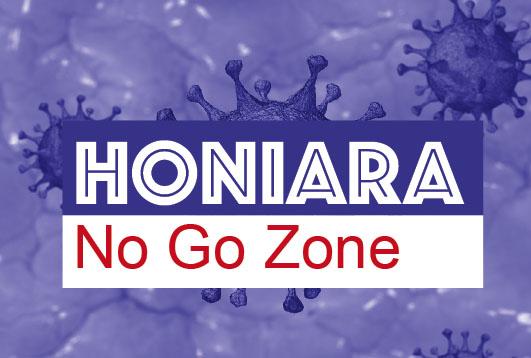 The national government has reminded the public that no one is allowed to enter or leave the emergency zone according to the Order issued by the Prime Minister as of Sunday 30th January, 2022.
In a statement to media, the government cited the Order as the Emergency Powers (COVID- 19) (Honiara Emergency Zone) (Restrictions of movements of people) (No.3) Order 2022 and is effective on Sunday 30th January 2022.
The government's statement pointed out that the Honiara Emergency Zone is defined as from Alligator Creek in the East to Poha River in the West side of Honiara. Details of the boundary are represented in coordinates supplied with the Order.
The statement added that the Order provides that Honiara Emergency Zone is in lockdown which means that no person from outside the Honiara Emergency is allowed to enter or any person from inside the Honiara Emergency Zone allowed to exit the Honiara Emergency Zone.
"In addition to that, the Order also spelt out clearly that on Sunday 30 January 2022 until the Order is revoked, a curfew exists between the hours of 5pm until 8am the next day and movement is only allowed between 8am and 5pm daily until revoked," the national government added.
During the curfew hours of 5pm – 8am the next day, a person in the Honiara Emergency Zone must remain at his residence and not to leave his place of residence.
The national government stated that the Order is terse in saying that only people who can leave or enter the emergency zone are essential workers, or a person who goes to take vaccine or a person who is on an emergency run or unless exempted by the Commissioner of Police.
Government further made the reminder that the community transmission of COVID- 19 is a health epidemic and the only way of containing it from spreading further is to restrict movement of people.
Government strongly added that the hotspots in Honiara is increasing and almost covered the entire Honiara boundary.
"It is in the interest of everyone that we limit contact with each other," government stated.
The national government urged people living outside of Honiara boundary to respect the Order.
Those caught breaching the Order will be dealt with accordingly by law.
The government further urged people to understand the seriousness of the situation that we are in, and call for support and unity against COVID- 19.
"Umi tugeda against COVID- 19," government concluded.
End///.
What you think?