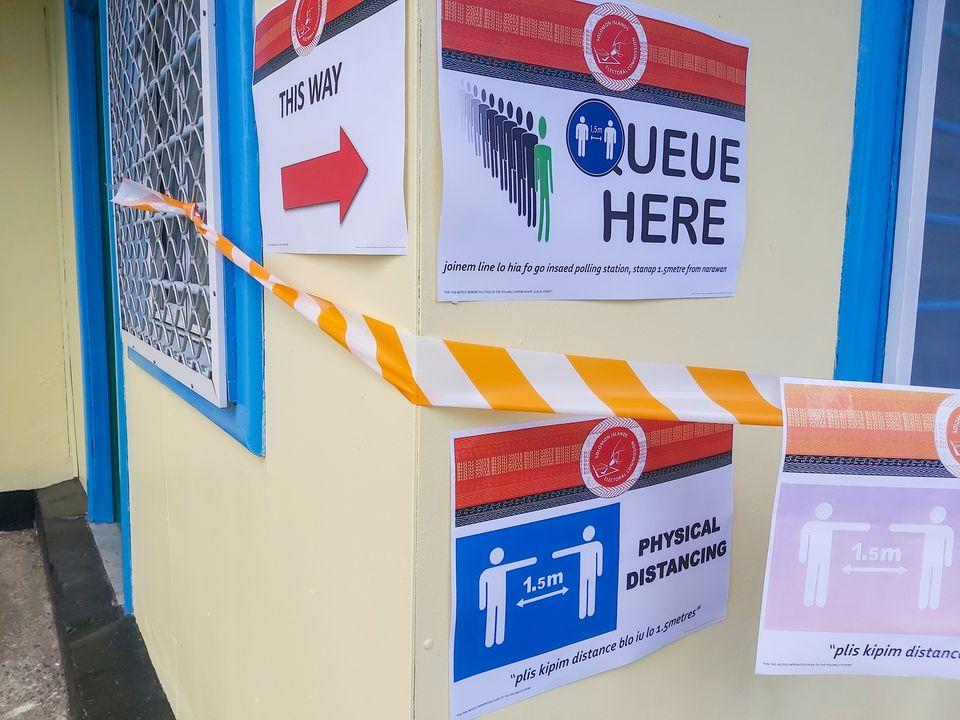 Wives of ousted Members of Parliament for Central Honiara and North East Guadalcanal are amongst the 14 battling for the two vacant seats left by their husbands who were removed through petitions early this year.
The former MP for Central Honiara, John Moffat Fugui was ousted in a petition filed against him in the high court by runner-up Alfred Efona and Dr Sikua was also successful against the former MP for North East Guadalcanal, Jammie Vokia.
Both Efona and Dr. Sikua will also be running in the November 18 election in Central Honiara and North East Guadalcanal respectively.
At the same time, the SI Electoral Commission has confirmed that Mrs Fugui is also contesting for the Central Honiara seat. The SIEC further confirms that Ethel Lency, the wife of Vokia, is amongst three others vying for the North East Guadalcanal seat.
The trend of people voting in women MPs to replace their husbands started only in 2012 when the people of North Malaita voted the wife of former MP Jimmy Luisbae, Vika, after he lost his seat in a high court case ruling that year. The current MP for Gizo/Kolombangara Lanelle Tanagada came in the last house after her husband was removed in a petition by former MP and Prime Minister Gordon Darcy Lilo. Lanelle won the by-election and the 2019 National General Election. Only last year, the people of East Makira elected Lilly Maefai in a by-election to replace her late husband, Charles, who died only months after he was elected in the 2019 NGE.
The by-election for Central Honiara and North East Guadalcanal is set to take place on November 18.
What you think?