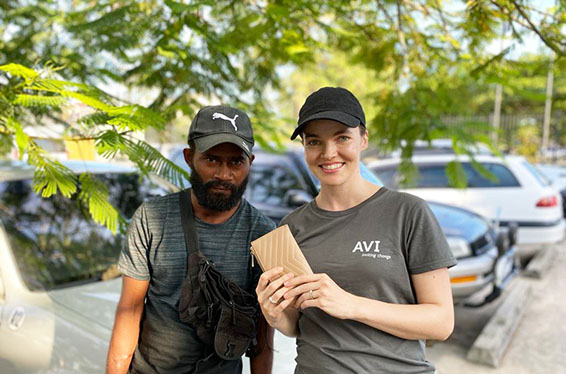 A Honiara taxi driver is making waves for all the right reasons after returning the wallet that one of his expat passengers dropped in his cab recently.
The taxi driver known as Peter, returned the wallet belonging to Alexandra Packer to the Australian High Commission in Honiara after he could not locate her. Packer who was here in Honiara recently could not believe that she got her wallet back.
Below is the full story of Packer on her lost wallet and its eventual return.
"We have been so excited to fly to Honiara after such a long time between travel due to COVID-19. I am here to work for two weeks and everything was going very well until I lost my wallet. I was fairly sure I left it in a taxi while moving between meetings, but had no way of tracking it down because we hailed the taxi from the side of the road and did not have the driver's details. I was most disappointed about losing all of my Australian cards which I thought I would need to cancel and re-order. Unbelievably, the next day, I received a text message from a colleague to say my wallet had been handed in to the Australian High Commission by the taxi driver who found it in his car. I was completely taken by surprise and I am so grateful to this wonderful man, Peter, for his honesty and kindness in making sure my wallet was returned to me safely. This is such a perfect example of how kind and honest the people of Solomons Islands are. We are so happy to be back in the Happy Isles! Thank you, Peter. I will never forget this."
News@SBMOnline2022
What you think?