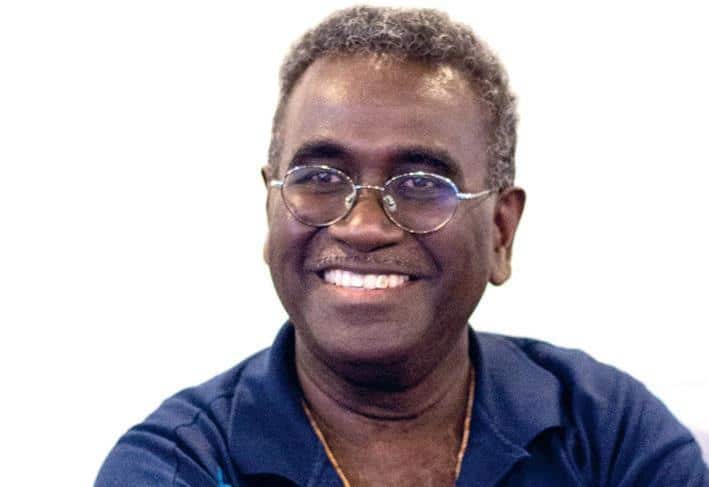 By Hon. Peter Kenilorea Jr., MP East Are'Are, Chairman Foreign Relations Committee
Firstly, I would like to offer my congratulations to Dr. Transform Aqorau on his new appointment as Legal Adviser to the Republic of Marshall Islands, as has been reported in the media.
As one of the many Solomon Islanders who have been inspired by Dr. Transform, I am happy for him and am proud that Solomon Islanders with our considerable talent continues to be in high demand by the many other pacific island countries and countries across the globe. I wish him well in his new appointment and future endeavors.
And yet, I can't help but feel a tinge of sadness, that we, as a nation, have lost the services and the considerable talent of one of our most illustrious sons. Like many other Solomon Islanders, I was pleased with the reported cabinet decision last year to have Dr. Aqorau represent our nation at UNHQ in New York, the pinnacle of multilateralism and collective action.
This sentiment was shared by many Solomon Islanders as well as non-Solomon Islanders who felt that Dr. Aqorau was an excellent choice to not only ably represent Solomon Islands but indeed see Solomon Islands take on the mantle of leadership at the multilateral level, particularly in the area of oceans, and fisheries more specifically.
Dr. Aqorau is known the world over for some of the most innovative thinking in the management of marine living resources since the adoption of the UN Convention on the Law of the Sea. His pioneering work with the Parties to the Nauru Agreement allowed a number of us Pacific Island nations to literally flex our muscle at the international level on how we managed our tuna stock – our natural resources.
His ideas and efforts galvanized our island nations and inspired them to firmly and squarely sit in the driver's seat when it came to matters concerning the returns that island nations received for the harvest of our tuna resources. He inspired pacific islands to literally change the game on tuna and it's value to island nations. He is a game changer.
I feel that we missed an opportunity to lead the region, and the world for that matter, at the UN through the sheer determination and will power that Dr. Aqorau possesses. Especially given that Solomon Islands is serving in the UN Economic and Social Council, the premier political body that sets the global agenda on matters concerning development. It is lost opportunity.
No doubt Dr. Aqorau will continue to forge the path forward. He will continue to innovate given his vast knowledge and expertise. He will continue to inspire. It is disheartening that he will not be doing all those things while draped in Solomon Islands colors.
I had sensed that something was amiss given the delay in his taking up his post from the time the announcement was made. It is truly a missed opportunity for Solomon Islands to not have one of her most brilliant minds take the helm at UNHQ for Solomon Islands. This for me is a concrete example of 'brain drain' for Solomon Islands.
I fail to understand why we let this one get away from us. I fail to understand why our government do not see what so many other pacific islands can clearly see. They know talent and brilliance when they see and experience it. And yet our government continues to fumble and fold in not having the backbone to back one of our own – one of our best.
Our loss is truly Marshall Island's gain. I am pleased for our friends in Majuro. Bon voyage, my friend and mentor, Dr. Aqorau. You may be leaving us again for the islands up north. But some of us know where your heart is, and we will always be grateful for your undying efforts to serve.  God speed. God bless. 
What you think?