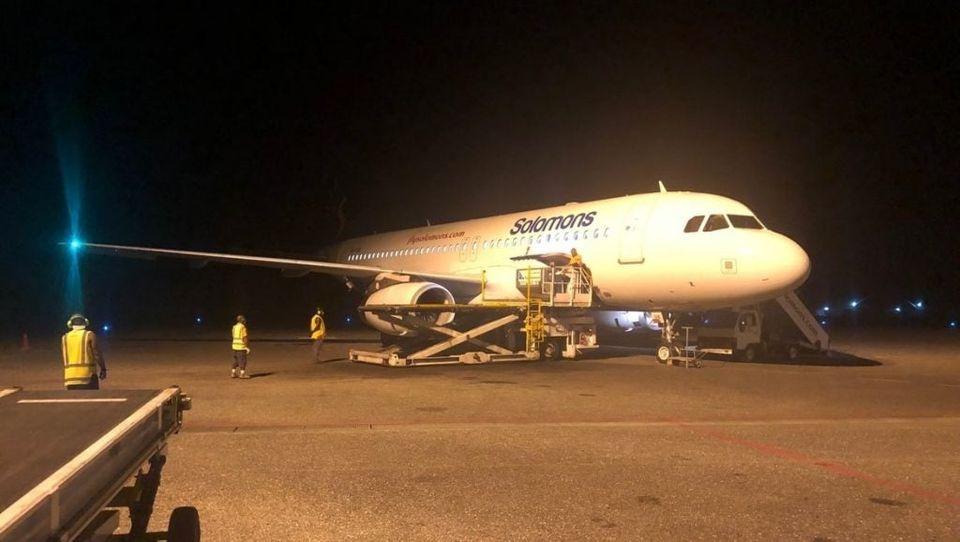 Prime Minister Manasseh Sogavare today lashed out at returning nationals for putting the country at risk in particular he signalled out one footballer who refused to wear facemask on the flight from Auckland to Honiara.
In his statement today announcing four new cases, the Prime Minister said it was also reported to the government that one of the soccer players who was positive refused to wear a mask during the flight from Auckland to Honiara, despite being asked to do so repeatedly.
"We know who that individual is, and both he and the nation, need to know that his selfish actions in the plane had put many more passengers that came in on the flight last night at greater risk of exposure to the virus, and he had put our country in danger," he said.
The soccer players are members of the Royal Academy.
Sogavare told the nationals still waiting in the Philippines and the UK to travel back home that COVID-19 was brought into the country as a result of carelessness and dishonesty.
"We have established that those responsible had not been truthful in their responses in the risk assessment forms so that they can be allowed to board the flights. They have put this country at risk. To those of you waiting to come home I ask you to think of the safety of your families and country and do the right thing – be truthful in your answers.
"To those who knowingly lie they will face the consequences of their actions which has put this country at risk," he said.
Meanwhile Sogavare said it is a standard requirement that all passengers must complete their pre-departure tests and truthfully fill a risk assessment questionnaire that is assessed by the health team before passengers are allowed to board.
"All the soccer players were tested negative three times. They each sent their filled questionnaires. However, our contact tracing had already established that not all the questions were answered truthfully," the Prime Minister said.
Meanwhile, the Prime Minister said the four initial cases from our students from Philippines have since recovered and are now COVID-19 free.
He said they will be released after a further three negative tests after the majority of the students are released between 2nd -4th November 2020
What you think?