Home
Breaking News
Security & Chinese survive knife & axe attacks after armed men rob...
Security & Chinese survive knife & axe attacks after armed men rob shop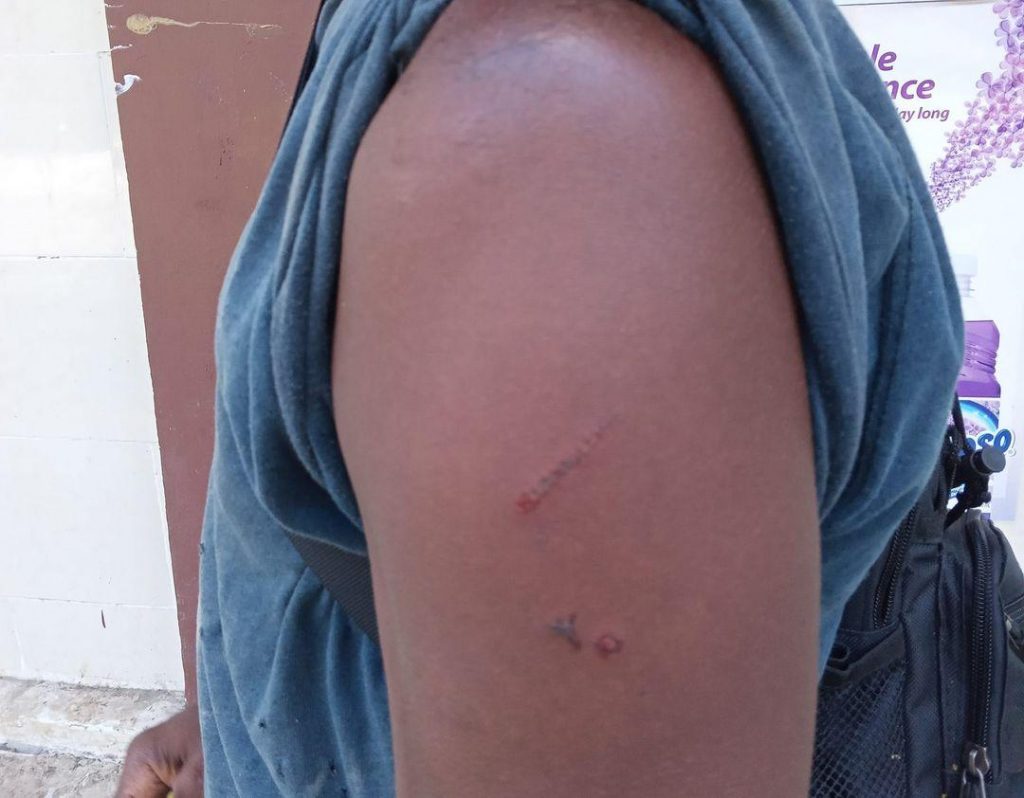 A security guard has risked is life by fronting up to four armed robbers who attacked him with knife and axe at the E-Mart Shop, Koloale, then stabbed his Chinese boss before escaping with an undisclosed amount of money yesterday.
Dickson Enalo was the security on duty when four males armed with knives and an axe entered the Emart at around 11am on Sunday.
Speaking exclusively to SBMOnline today, Enalo said the four arrived at the shop and one of them hurriedly went to block the door whilst three others started attacking him and the male Chinese owner with knives and the axe.
"As the security, I tried to stop them. But one of the boys jumped and cut me with the knife. Luckily it didn't reach me. Then another with the axe aimed it directly at me but I missed it though I sustained a small injury from the back of the axe on my hand," he said.
The security guard recalled that whilst the two were attacking him, another was fighting with the Chinese owner of the shop.
Enalo said his boss received more serious knife wounds than him.
The attackers didn't stop there. Enalo was confronted again this time with a another knife.
"I thought I was going to die. Luckily, I missed it but still the tip of the knife had injured my arm," Enalo said that whilst pointing to his injuries.
He said the robbers attacked very quickly – and escaped with an undisclosed amount of money.
"They escaped with a bag containing money and fled up the Koloale Road," he said. Enalo added he gave a chase at the boys but they stoned him as the fled in haste.
Asked about how much money they removed, Enalo said: "I am not certain but it's around $60,000."
He said the thieves were familiar faces in the area and they are helping police to arrest them.
The shop remain closed today.
Enalo said it was a bad experience and admitted that it was a miracle that he survived the knife and axe attacks.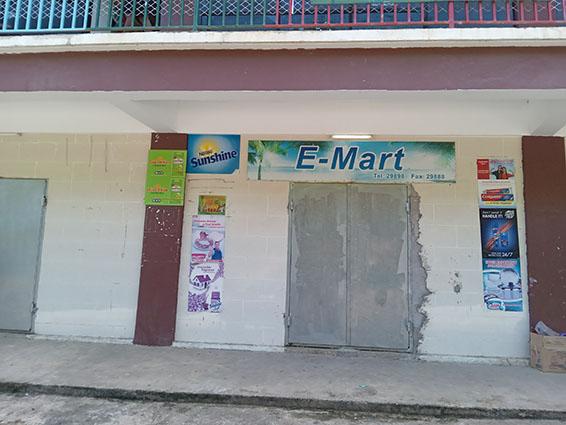 When contacted police said they are investigating the matter and will release a statement soon.
News@SBMOnline2022
What you think?