Home
Local News
30 PNG personnel flying in today as Parliament meeting looms
30 PNG personnel flying in today as Parliament meeting looms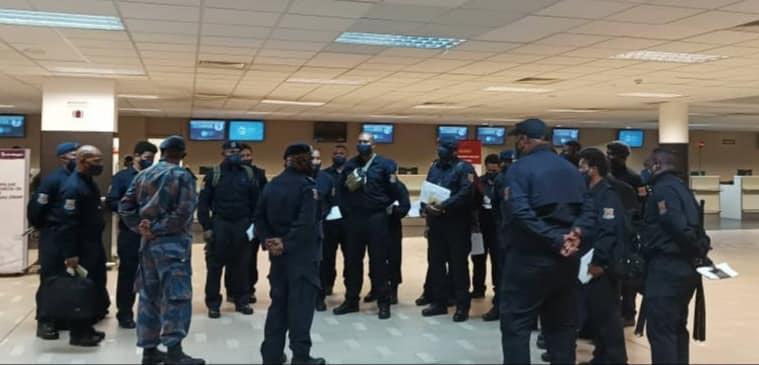 Thirty (30) members of the Royal PNG Constabulary (RPNGC) personnel are flying in this morning from Port Moresby to Honiara in a second deployment since the November riotings and looting.
Solomon Islands High Commissioner to PNG, William Soaki, this morning sendoff the officers who are here to support police in the upcoming Parliament sitting.
According to Soaki, this will be the second batch of police personnel deployment to Solomon Islands to assist Royal Solomon Islands Police Force with law and order issues.
He said the officers were all fully vaccinated and have tested (PCR) negative for COVID-19.
Soaki said upon arrival in Honiara they will undergo further Solomon Islands Government standard COVID-19 health protocols and quarantine before can be released for duties.
When asked why they are sent here, Soaki said: "They are there basically to assist with security for upcoming Parliament session."
The first deployment was in November 2021 after 3 days of civil unrest in Honiara. That deployment also included Correctional Services personnel.
News@SBMOnline2022
What you think?