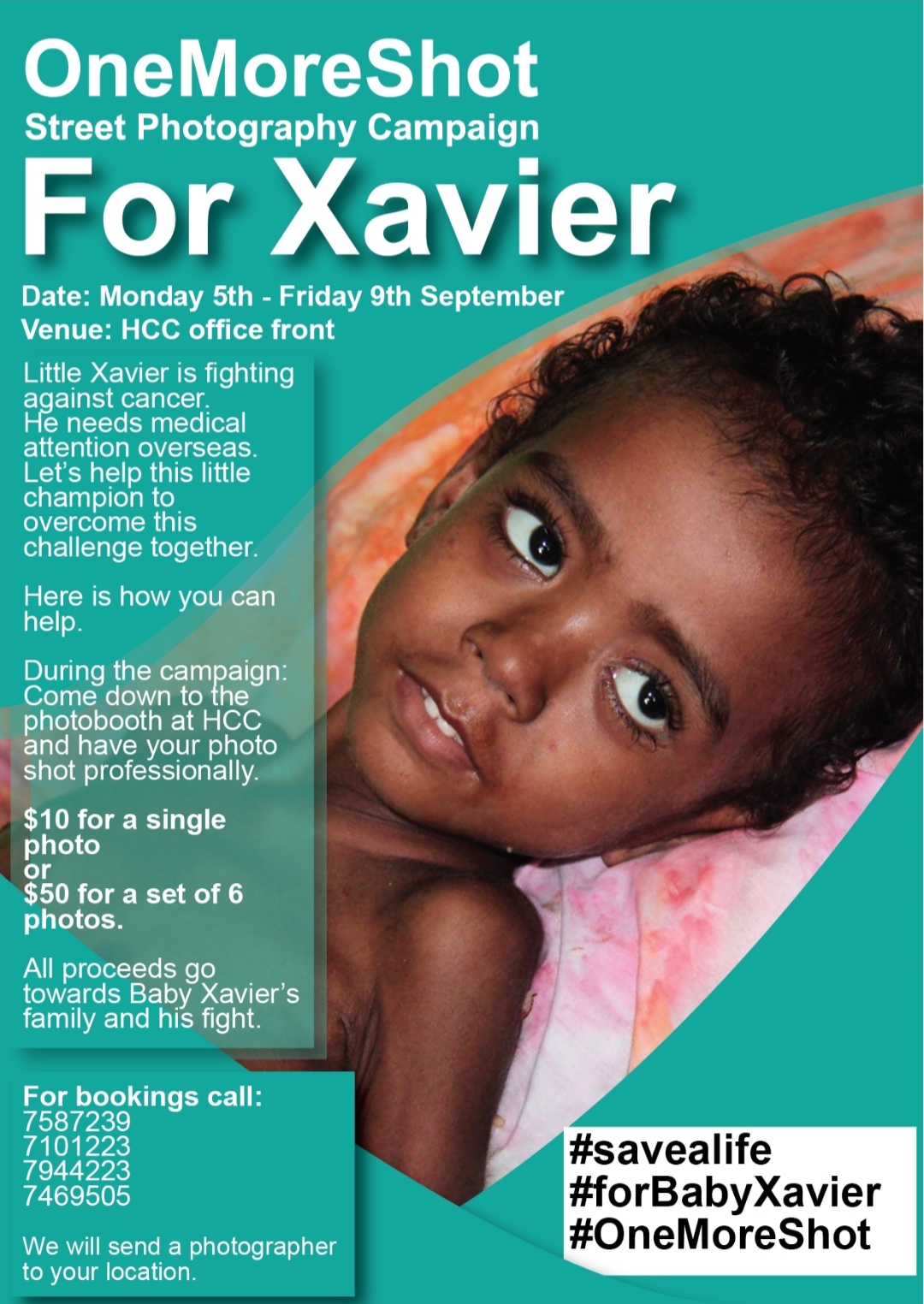 One More Shot prepares to launch yet another patriotic campaign to aid Xavier Bele, a three-year old boy afflicted with cancer of the blood cells, Leukaemia. Following a public call from his parents, #OMS will be responding through a week-long street photography campaign from Monday 5th September – Friday 9th September.
The National Referral Hospital has limited capacity with its current chemotherapy treatment, which cannot fully eradicate the cancer cells present. The operation Xavier needs to undergo is only available overseas.
With the gradual normalizing of life with Covid-19, #OMS will be bringing back a campaign combination of their traditional street photography, complemented with the recent style of mobile photographers doing bookings for offices, church groups, and organizations. A photo booth will be situated at Honiara Town Council for the public to contribute in whatever way they can.
A single photo will be $10, while six photos will be $50. All proceeds will be handed over to the Bele family once the campaign period lapses.
Currently, the Bele family is planning on travelling to the Philippines for the operation. They have continuously hosted fundraisings for Xavier to raise funds, an endeavour #OMS plans to fully support through the #OMS4Xavier campaign.
In honour of all previous campaigns, #OMS would like to appeal to everyone to support this campaign as you have before. There is nothing more patriotic than supporting another Solomon Islander.
To create bookings with #OMS please message our Facebook page OMS Photography & Film Foundation or call the following numbers: 7587239 or 7944223. Donations are welcome.
Let us support Xavier and make sure he gets the treatment he needs. Let us step up in areas other Solomon Islanders cannot go alone. Nationhood is found in the spirit of empathy and selflessness.
OMS PRESS//ENDS
What you think?