New era begins as PM recalls "weathering hypocrisies" after making switch
Prime Minister Manasseh Sogavare describes as a new era between the Solomons and China's relationship as Beijing opens its new embassy in Honiara one year after formal relationship was created.
"Today marks a new era of relations that signifies the permanent friendship of the People's Republic of China and the Solomon Islands, as co-members of the United Nations. It involved correcting the mistakes of the past and respecting each other's territorial boundaries," Sogavare states in his address.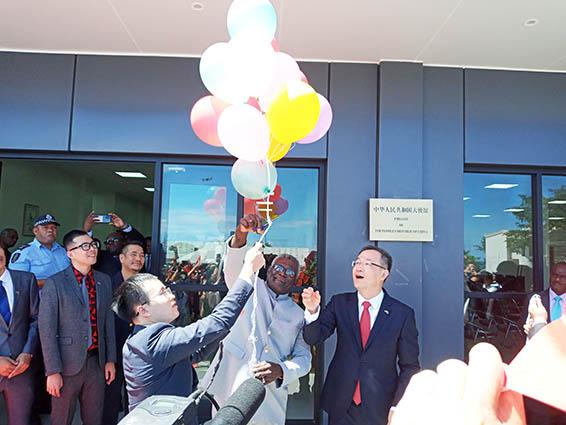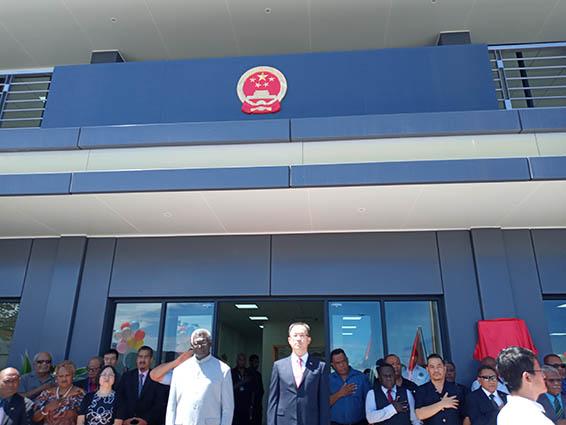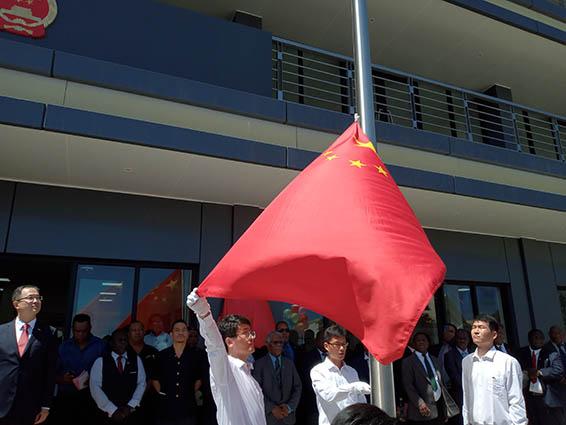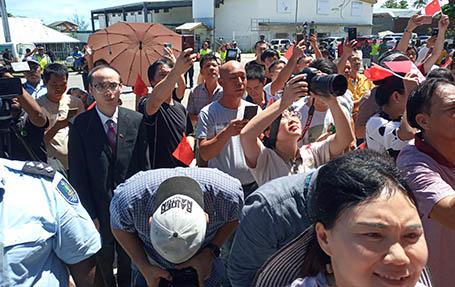 At the same time Sogavare used the opportunity to slate those who tried to under undermine the government's decision to switch to PRC from the Republic of China.
Recalling the switch, Sogavare said: "It is a decision that the Government of Solomon Islands carefully and thoughtfully made after more than 3 decades of defying the clear position taken by the United Nations, and thereby placed Solomon Islands, as a member of the United Nations, in the right side of History.
"It was the right thing to do. Of course we had to weather all the hypocrisies that challenged the decision, by some international interests, working with some local pressure groups, unfortunately for their own narrow geopolitical reasons, using Small and vulnerable countries. We are not going to be moved by these narrow political agendas."
Sogavare continued: "We made it clear, as a sovereign nation by our undivided commitment to this new relationship, not to be part of any country's narrow geo-political aspiration to influence our foreign policy, which is guided by the principle of "Friends to All (countries recognized by the United Nations), and Enemy to None". Sogavare said with Solomon Island's recognition of the One-China Policy and the establishment of Diplomatic ties with China: "I am confident that this relationship will further expand on the practical existence of trade links and the bond of partnerships shared between the Chinese community and the people of Solomon Islands, which is evident since the early twentieth century."   
-News@SBMonline2020
What you think?