Hundreds demand justice for Mary & victims of rape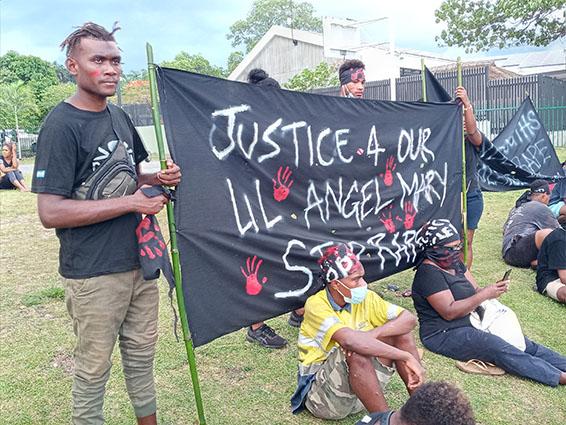 Hundreds of people dressed in black walked from the Honiara City Council to the SMI (at Town Ground) in a parade and vigil against rape and sexual violence in commemoration of Late Mary Savita Aram.
Mary, 7, was brutally murdered last month in Kolombaranga, Western Province on her way home from school.  Mary's killing had sparked nationwide condemnation with the Prime Minister Manasseh Sogavare amongst those that came out to condemn the alleged killers. Two suspects have been arrested and remanded in Gizo.
Today, residents dressed in black paraded anti rape slogans against rape and joined the march – demanding justice for Mary.
Youths, mums, dads and even small kids joined the parade chanting JusticeForMary and JusticeForAllVictims of rape.
There were several activities being held at Townground including a drama. It peaked with the lightening of candles in a vigil to remember Mary. – More stories later-
What you think?