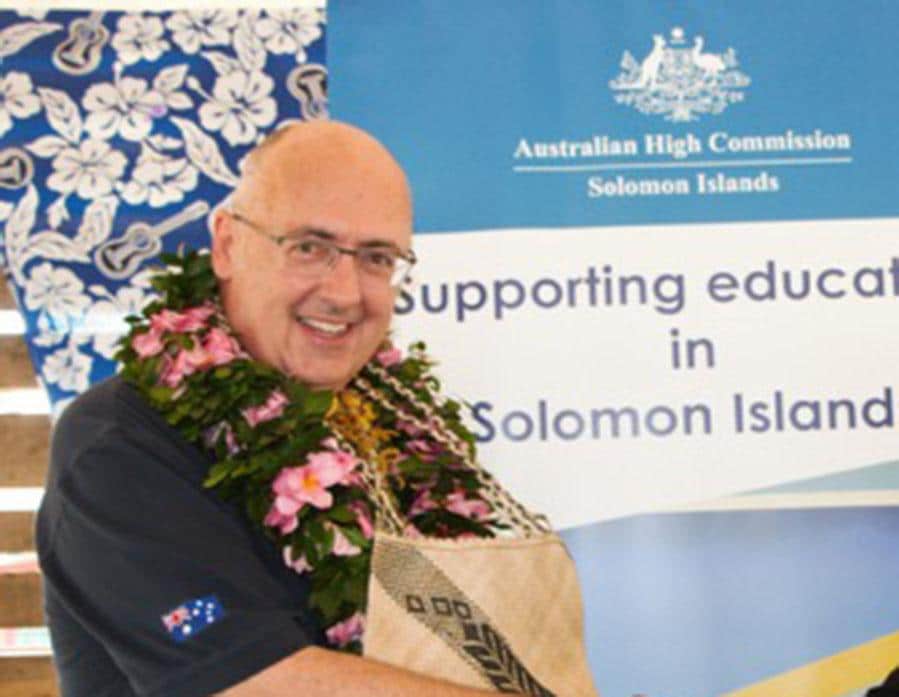 Australian High Commissioner to Solomon Islands Lachlan Strahan says suggestions that Australian officials refused to provide security support to Chinese built infrastructure are incorrect.
Government backbencher Danny Phillip made the suggestion in a webinar when he and four other Solomon Islanders shared their perspectives on the China–Solomon Islands security agreement which was brought together by the University of Hawai'i in conjunction with Georgetown University.
He said: "A very senior diplomat from the Australian High Commission saying plainly to us that their presence here is not to protect any Chinese interests. This needs to be verified but as a government we know that it was said to us in no uncertain terms that they are here not to protect Chinese interests, Chinese infrastructure so it gives rise to other considerations in the minds of Solomon Islands Government to get the Chinese police to come in and train our own police."
In an exclusive response to Phillip to this magazine, Strahan reiterated: "Suggestions that Australian officials refused to provide security support to Chinese built infrastructure are incorrect."
He explained Australia's security deployment is at all times conducted in accordance with the Royal Solomon Islands Police Force's (RSIPF) priorities and direction.
"Our forces sit under RSIPF command under our bilateral security treaty, and we do not discriminate in the delivery of our security support. Australia was in no way responsible for the damage done to Chinatown. Australian forces helped to restore law and order in the city at a critical time, reinforcing the longstanding and deep security partnership between the two countries."
The high commissioner said the two Governments have agreed that the Solomon International Assistance Force will stay in place until the Pacific Games at the end of 2023.
"This deployment complements Australia's rock solid commitment to extend the capabilities of the RSIPF through RAPPP, build patrol boat outposts on the western and eastern borders, continue to support the Australian-made Guardian patrol boats, provide the RSIPF with small boats and associated training, construct an integrated and interoperable radio communications network across the country, linking the RSIPF, health agencies and the National Disaster Management Office,  and extend our explosive ordnance disposal assistance," Strahan stated.
What you think?