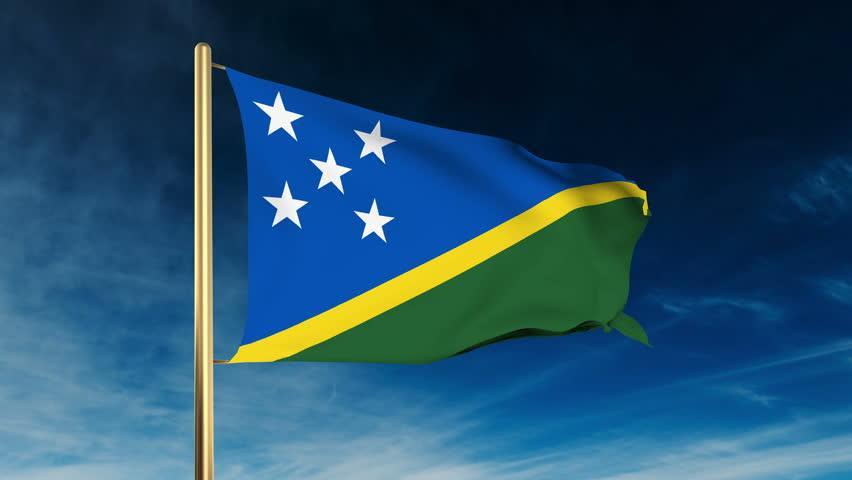 Issued by Transparency Solomon Islands
The 42nd Independence anniversary of Solomon Islands falls on Tuesday 7th of July 2020 marking the founding day of Solomon Islands as an independent country. This was the day 42 years ago our people through their then responsible leaders made a commitment to the responsible and accountable management, development and utilization of the country's human, natural, financial and environmental resources for a brighter future for the then generation and future generations to come. They were committed not only in policy and words but in action, and fire in their belly and hearts to develop these for public or common good of the people of Solomon Islands and their environment.
In these early years of independence, the leaders then who had nominal education were able to invest the meager resources of the country social services providing health and medical care services. There was then a private ward for those who can afford it in country. All regardless of status received medical care in the country and only in exceptional cases were sent overseas for medical care. The services then were good enough for both members of parliament and the ordinary people.
In education there was quality education where those coming out of standard seven were able to read and write excellent English compared to present day. Scholarship were given on merit, and not on who your parents vote for etc., and teachers were in classrooms to teach. Teacher absenteeism unheard of and those who do so are immediately dealt with.
In these early independent years those who were appointed to be Board Members of State-owned enterprises, commissions etc. were appointed based what added value they bring to these bodies and not on those who have connection to the Prime Minister's Office or on their political allegiances as we see to date the newly opened Development Bank a case in point.
In the economic sector emphasis focused on the Agriculture sector for food security and cash crop (diversification of agricultural base) that looks after 88% of our people. Focus was on the national economy resulting in money circulating within the country giving time for the development of products for the export market gathering information on volumes prices, market outlets etc. There were two abattoirs servicing farmers production ensuring food standards are maintained, aimed at minimizing the rare incidence of anything like coronavirus happening. They pay attention to professional and technical and advice gained from years of experience and not on political appointees.
There was little import of chicken, beef, pork as urban areas were serviced by in country livestock production then. These leaders were thorough in terms of due diligence when it comes to investors in both agricultural and fisheries. In these early days, most logging took place on government-owned land with strict requirement for reforestation. These forefathers between 1977 to 2000 (23 years) achieved much development with development budget totaling $1.218,597,652.00. They managed aid effectively as well by co-funding developments and projects they put to their development partners.
The leaders in these early years were not rent seekers for themselves, their families, and supporters. They lead for a common purpose, and common good for public purpose. Since then the Development budget allocation has soured. From 2000 to 2018 (18 years) the development budget totaled $38,309,497,628. Most of these were channeled through Members of Parliament (MP) in the name of Constituency Development Fund (CDF) to develop the 50 constituencies, shipping, and transportation grant etc. For RCDF alone in the period between 2010 to 2018 (9years) the actual total released under this scheme was $47,900,000.00/constituency.
But the question everyone asked is "what have we achieve after 42 years with these millions as we do well in our economy then?" …" Are we going forward or backward?" Where have these millions gone to for there is hardly any development to be seen in the constituencies no improvement to the education and health infrastructure, water supply and sanitation, not much increase in cocoa and coconut acreage. No new markets, product etc. than those spearheaded by individuals and communities e.g. noni and kava.
Solomon Islands formerly a British protectorate gained full independence from Great Britain on July 7th, 1978 has gone through many challenges from 1st Parliament to the 11th Parliament and a succession of different Executive Government leadership since then.
Solomon Islands before the ethnic tension were among the pacific countries that has a promising economy that would lead to increased opportunities for formal employment. Major activities in agriculture, forestry, fisheries, and the mineral sector were making a huge impact.
The major investors prior to the ethnic conflict invested much in those sectors that resulted in a massive boom in the economy prompting the Solomon Islands Currency (SBD) to be one of the strongest in the region. Had these funds being used wisely or saved for rainy days such as we have now, they would have built more businesses, encourage manufacturing industries etc. The only business that has increased drastically in terms of investment by foreigners are the shops, but these do not provide employment for our educated and no do they lead to other businesses. The funds raised by these shops are not invested back into the country but go out. The royalties from logging and mining etc. eventually find their way out of the country through these shops decreasing money circulating in-country.
It is of great concern to citizens now that consecutive government who came into power after the ethnic tension are achieving little, if not zero, with the millions available during their terms, compared to those before the civil unrest.
Looking back on 42 year of self-rule obviously one can tell that the country is going backward in terms of development. There is so much mismanagement of public funds as shown by the many audits carried out by the Auditor General. Worse still is the increase in impunity as those in power are left unprosecuted. For example, 2015 of the $45.4 million given out for shipping only $19.1 million were used for purchase of ships while there were no ships for the $26.3 million, money given for heavy machinery where there is no machinery purchased are left uninvestigated. Funds going through our PNG Embassy for students being misused by embassy staff, but no one prosecuted or held to account to date etc.
It is embarrassing indeed that development in the past that provides employment and services enjoyed by the people no longer exist today, nor is there any real attempt by successive governments to resurrect these after the tension to date. Mechanisms set to look into these are highly politicized and have become money extorting systems for those appointed to it.
In the year 1980s to 1990s government worked with investors who help built Abattoirs, where Solomon Island farmers went to sell their livestock, shop operators bought their supply of pork, chicken and beef for resale and the butcheries got their livestock carcass for resale , unlike today people go and buy imported meat from the shops and farmers livestock production is left unsupported. People through agriculture know how to farm small livestock. The Economic Stimulus Package should capitalize on this and look into import substitute given how much of these we import. But the viability of such a scheme rests with access to slaughterhouse or abattoir and butcheries for no shop can sell bush kill product from farmers in their shops for health reasons. An abattoir is a must when it comes to livestock to limit the risks associated with what the world is now experiencing with coronavirus having come from wet market or bush kill.
Transparency Solomon Islands urges the Executive Government and the responsible ministry to acknowledge that to revive the livestock industry without politicizing it [cattle industries poultry, piggery, goats etc. An abattoir would support farmers production especially in Guadalcanal and is a must both for local consumption and overseas market opportunities.
Livestock Development Authority (LDA), located few kilometers west of the Honiara town boundary, was a success story of our leaders back in the eighties, who thrived to bring in development activities to improve the economy putting money in the hands of rural farmers.
Again, the Economic Stimulus Package has missed the majority of our population, the population that sustain our countries economy in good times and in times of struggle. Instead much of it is outside market orientated, opposite to what is happening in other countries where the effort is focused on national economy. This is one of the development indicators that tells us that Solomon Islands is going backward instead of progressing. The benefits of the exploitation of our natural resources is not invested back into the country but goes outside of the country. What little that comes into the country or into the hands of the resource owners eventually finds its way out through the shops. One of the contributing factor is lack of economic and social infrastructure that would allow citizen to remain in their land, discover their own economic potential and still able to access market outlets providing self-employment, investing in other industries as their business grows and providing decentralized employment opportunities for our people.
What you think?