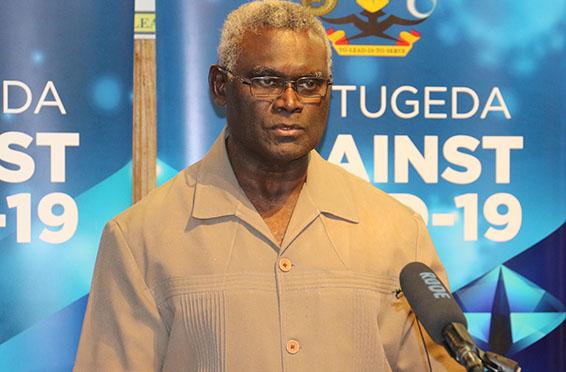 Prime Minister Manasseh Sogavare has announced the third positive COVID-19 case for Solomon Islands this afternoon from a returning student from the Philippines—with four other students currently in the Philippines have also been tested positive for COVID-19 in the past few days.
On Sunday, Sogavare announced the country's second case. The first one was declared on 3rd October, also by the Prime Minister.
This afternoon, Sogavare took the podium again to address the nation, announcing one in-country case and four from our nationals in the Philippines.
"Today I am again standing here to inform the nation that we now have our third confirmed case of COVID-19. He was diagnosed overnight during the routine third test during our testing protocol for all returning nationals.
The person is a student that came on a repatriation flight from the Philippines. Contract tracing has commenced to establish the possible source of infection. The student has been transferred to the NRH Isolation Unit for further observation and management. Like our first two cases this person does not show any signs of illness," he said.
Sogavare reiterated that all cases are well contained in the isolation unit at NRH.
At the same time the PM also announced further four cases of Solomon Islands students in the Philippines.
Sogavare said: "We had a further four positive cases in the Philippines over the past few days. One of the students was pregnant and she has delivered a baby. Both the mother and the infant are in hospital and will be transferred to the Philippines Red Cross facility to complete their quarantine. The other three positive cases are already in Red Cross accommodation to complete their quarantine."
A total of 311 students are currently in the Philippines awaiting their flights home.
What you think?