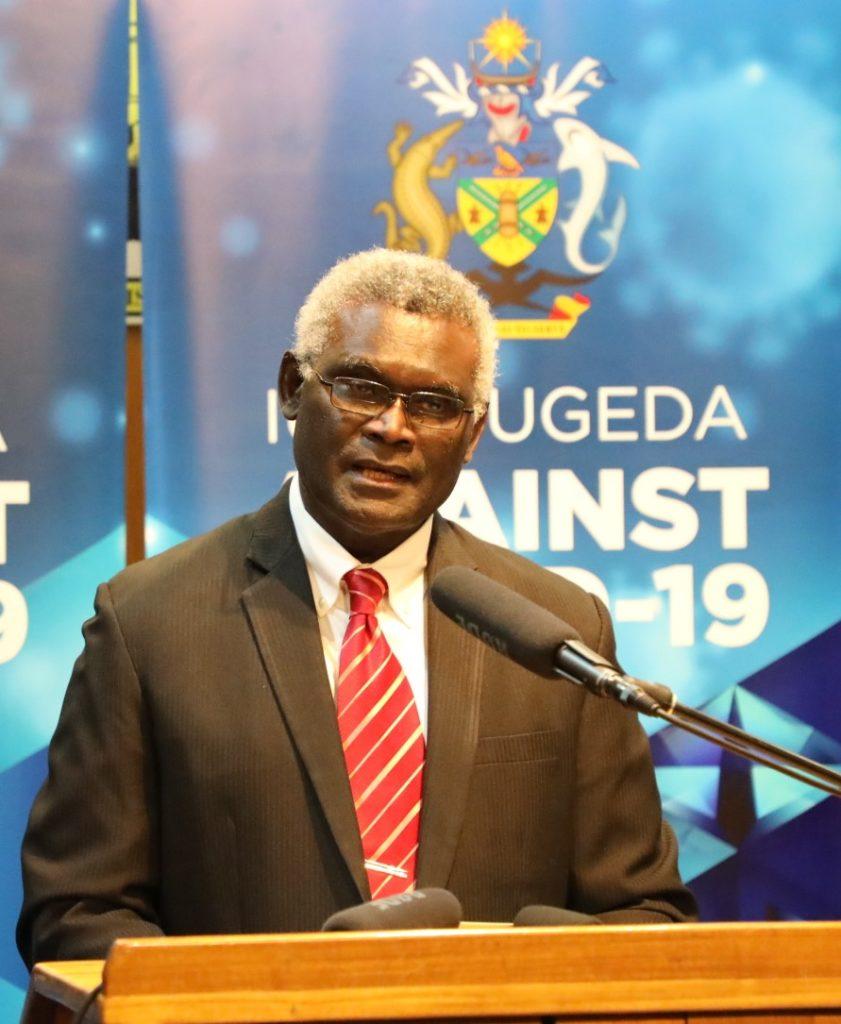 Leader of Opposition Hon. Matthew Wale has urged the Prime Minister to take responsibility for the Nation's current economic state.
Wale made this call following the Prime Minister's recent budget announcement, where he outlined the uncertainties and risks that could negatively impact the fiscal outlook for 2022.
The Prime Minister his speech pointed out that the negative impacts of covid-19, along with any decline in logging would adversely affect this Country's economy.
However, while acknowledging the impacts of the pandemic is having on the economy the Leader of Opposition strongly rejected the PM's presentation, pointing out that it is not the cause for the Country's dire economic state.
Hon. Wale asserted that the poor state of the economy, is due to Government's heavy reliance on logging.
The Opposition Leader stressed that, "our tragic economic state is a direct result of Government heavily relying on this exploitive, unjust and corrupt industry".
According to Hon. Wale, Government and key leaders have been at best grossly negligent or even complicit in allowing this disaster-generating industry to carry on over the years.
"Hon. Sogavare as Prime Minister for the fourth time," Hon. Wale emphasized, "bears more responsibility for the exploitative logging practices and the lack of reforms to this sector". This, the Opposition Leader stressed, is the main reason for our dire economic situation.
"If this continues, then I am afraid the Prime Minister is setting up this Nation and its people for further exploitation," Hon. Wale further added.
The Leader of Opposition concluded that it is therefore a matter of great urgency and importance that the Prime Minister take responsibility for this Nation's grim state by putting a stop to exploitative logging practices.
Ends///
Opposition Press
What you think?