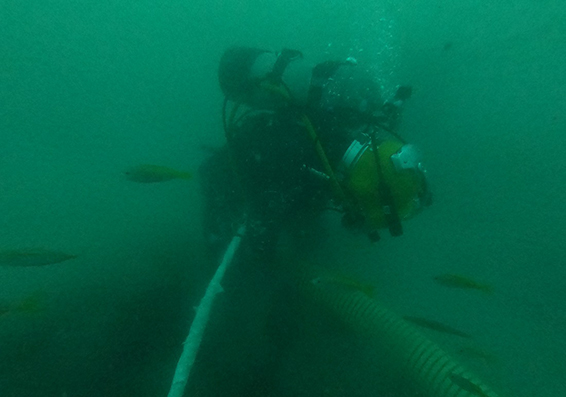 December 7, 2022 – The Defense POW/MIA Accounting Agency (DPAA) and Mobile Diving Salvage Unit (MDSU) One, Company Six, conducted the first ever underwater recovery mission in Solomon Islands, while stationed aboard the USNS SALVOR over the last month. They were near Guadalcanal to recover four missing aircrew members lost in a B-25 crash in 1943 during World War II.
Under the direction of an underwater archaeologist and scientific recovery expert, DPAA and MDSU Company 1-6 conducted recovery operations at a depth of 130 feet. DPAA also had an explosive ordnance disposal (EOD) technician available to sweep the area for unexploded ordnance (UXO). During this recovery, they found osseous material and life support evidence to assist in identifying these lost Americans.
The success of this mission could not have happened without the support of Solomon Islands government officials, Solomon Islands Museum personnel, Solomon Islands Department of Health, and Royal Solomon Island Police Force who enabled us to recover these missing service members.
What you think?