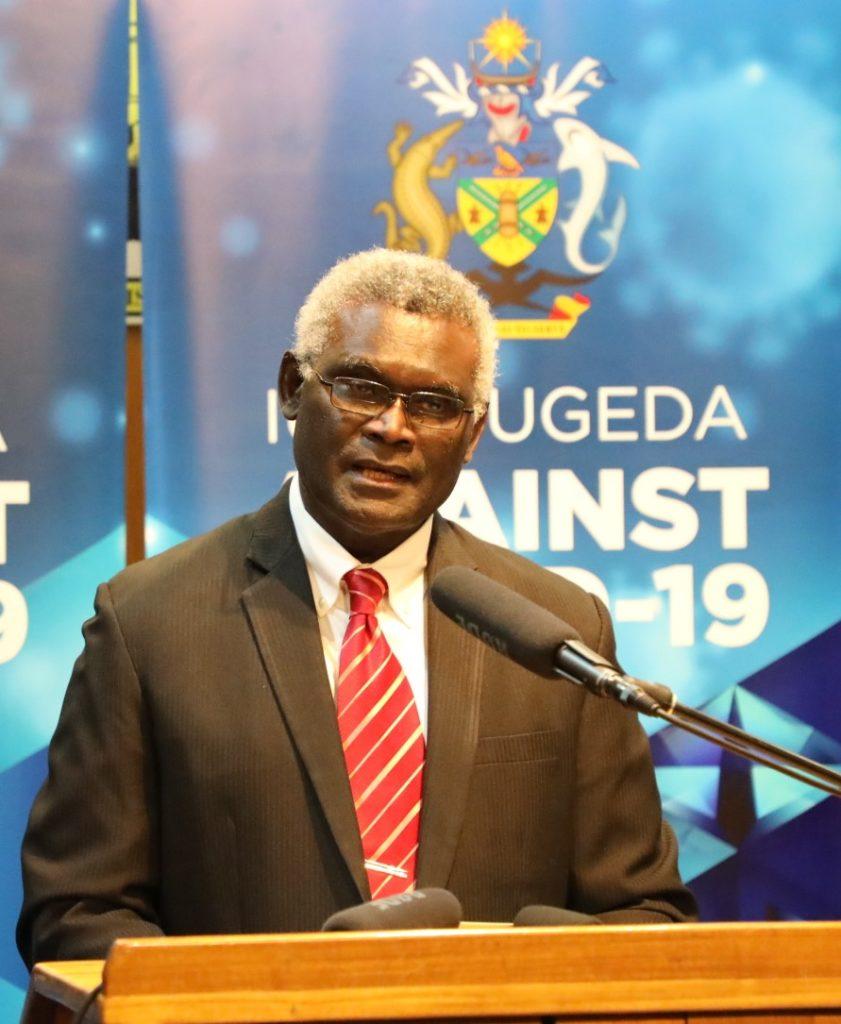 TRANSPARENCY Solomon Islands (TSI) continues to demand that the Executive Government – the Economic Stimulus Package (ESP) Oversight Committee to provide the full and correct information to the public on the ESP. That information needs to be user-friendly, simple and one which is sought by the people of Solomon Islands who are the taxpayers of this country. That information will also be appreciated by the taxpayers of countries that have donated funds into this scheme. The information that the people of this country are seeking are:
A. Regulated Business Sector.
Name of successful Applicant
Type of business.
Directors of the Business
Shareholding Arrangement
Location of the business
Amount approved.
B. Unregulated Sector
1. Name of Successful Applicant
2. Type of Project
3. Constituency
4. Location within Constituency
5. Amount Approved.
It has become business as usual now for the Permanent Secretary (PS), Political Appointees and the Prime Minister himself to urge the media and others commenting on ESP to report facts when reporting on issues to do with the ESP. Transparency Solomon Islands totally agrees with this, but should not this be the responsibility of the Executive Government? Right to information is a human right and Executive Government if it does not have anything to hide and if all is well should be providing these facts to the media. To date it is just talk and not much in the way of information.
Transparency Solomon Islands notes with much appreciation the Secretary to Prime Minister (SPM) Dr. Jimmy Rodgers relayed his call via the largest social networking forum on Facebook for Journalists to report facts. Again, in the Island Sun and Solomon Star Newspaper published this week both the Prime Minister (PM) Mr. Manasseh Sogavare and the PS for Finance Mr. McKinnie Dentana call for Journalists to report facts, particularly in relation to the ESP saga. If journalists are to report the right facts, Transparency Solomon Islands calls on the Prime Minister, to direct the SPM Dr. Jimmy Rodgers and the Permanent Secretary of Finance Mr. Dentana to give the facts to the Journalists as well as share it with the public and let the public share their views, disagreements, agreements, suggestions on that so called facts that so far has evaded transparency. Speaking half-truths, disputed by insiders, and continued giving of false hope to the public regarding the ESP is irresponsible and not accountable for people sitting in positions of power exercising peoples' entrusted power. It is for you to report the facts and for the journalists to disseminate and do their own investigations to also verify that you are reporting facts and not doctored reports as this country has witnessed time and again. A case in point is the CDF report that is not allowed for public viewing, and retirement reports of the CDF that Members of Parliament continue to prevent constituents to have access to it. Until such time as you have provided the facts and those facts through independent investigation verified by journalist you cannot put the blame on media, nor journalists or the social media for that matter for assuming with what information they are able to access that to continue to allege that ESP is money scam used to benefit only politicians and their cronies.
Information must come from the right authorities and those responsible for monitoring, and keeping the information both qualitative and quantitative data an important part of their work with regard to facts on any issue be it ESP. Instead of continuously urging media, journalists, and advocators to report facts, provide the information needed by the public and all will help you disseminate them for feedback to improve on what you currently do to revive the economy. This is more so when the country is going through both an economic and health crisis both of which threaten our democracy especially in the absence of transparency and accountability. It is when those public authorities and Political administrators fail to share the correct information regarding the many issues of concern and interest affecting the economy, health and lives of the people that journalists do their best to find the information that people are seeking. It therefore makes no sense at all to keep reminding Journalists to report facts when you do not let them have access to the facts and continue to hide the truth from people. Media is crucial for democracy and Solomon Islands under the Constitution is a Democratic country.
Journalists are doing their work. It is the Executive Government that continues not to provide the correct information they continuously talk about but fail to provide. In social media official say come and get the right data so that you can get the right information. However, when journalists turn up, they are nowhere to be found or keep making excuses as to why they cannot provide the data they promised. This is an irresponsible attitude exhibited by the government officials manning the public offices.
Transparency Solomon Islands supports the call by the President of Media Association Solomon Islands (MASI) Ms. Georgina Kekea that continuous failure by the government to provide information when sought by Journalists to balance news is big time failure on the part of those responsible. This is an ongoing issue, but it has always been a matter that MASI has continued to remind government but so far it has been completely ignored by the Executive Government and its officials. Transparency Solomon Islands fully support the call by MASI president for the government to always provide their responses when needed and most significantly respond by providing the correct facts when questions are asked by journalists. The continuous coughing by the PS of Finance during the Radio Talk Back Show when explaining the ESP is not helpful and a very thoughtless and disrespectful public behaviour that raises more questions sending the message in many people's mind that there something not quite right. Simple response of facts about the ESP rather than gasping for words to convince listeners that everything is okay when in fact it might not be would have been more welcome.
Transparency Solomon Islands is also aware that the medical team responsible for managing covid-19 patients are worried that some former covid-19 patients released to the communities that need to undergo testing again but could not be found. This is a serious concern to the lives of citizens as the risk of former covid-19 patients to pass on the virus (if he/she still got it) is very high and extra measures must be taken to avoid any community transmission. The fact that those health officials responsible for managing and administration of covid-19 may have not kept the important information and other relevant data to allow them to trace these former infected patients shows how weak or careless and poor record keeping has become in the monitoring, management and handling of covid-19 patients. The likely transmission of the virus in the community is a big concern and people are rightly very worried. TSI hopes that they have been located, and re-tested. TSI has trust and faith in the Permanent Secretary and her team that they will keep us safe. Having said so Transparency Solomon Islands calls on those responsible for Covid-19 management, monitoring etc. to improve on data collected to allow for in real time tracing and that this does not happen again. Transparency Solomon Islands calls on the Executive Government to provide the facts to journalists and to public.
//end//
What you think?