SOLOMON ISLANDS APPOINTS HONORARY CONSUL IN LONDON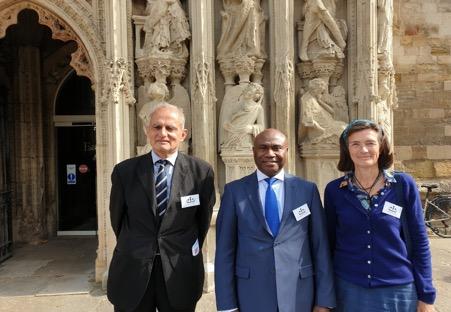 Sponsored Advertisement

The Government of Solomon Islands has appointed Mr John Geoffrey Freeman as its Honorary Consul in the Consular District of London, United Kingdom.
His appointment was facilitated by the Ministry of Foreign Affairs and External Trade through the Solomon Islands Embassy in Brussels, Belgium with the consent of the UK Government.
Mr. Freeman has been appointed and constituted as the Solomon Islands Honorary Consul to facilitate and promote the economic, trade and cultural interests of Solomon Islands in the UK, including providing consular services to Solomon Islands citizens visiting, studying and residing in the UK.
With the closure of the SI High Commission in London in June 2021, the Honorary Consul will assist the non –Resident High Commissioner to the UK based at the Solomon Islands Embassy in Brussels, Belgium on matters concerning bilateral cooperation between both countries.
Mr. Freeman is a British national and a lawyer by profession. He has a close affinity with Solomon Islands during his services in the Ministry of Justice and Legal Affairs from 1983 to 1986. In 1987 and 1990 respectively, Mr Freeman returned to work in Solomon Islands as a consultant for the British government and had visited Solomon Islands several times thereafter. Mr Freeman welcomes his appointment and looks forward to serving the people and government of Solomon Islands during his tenure as Honorary Consul.
ENDS///
What you think?