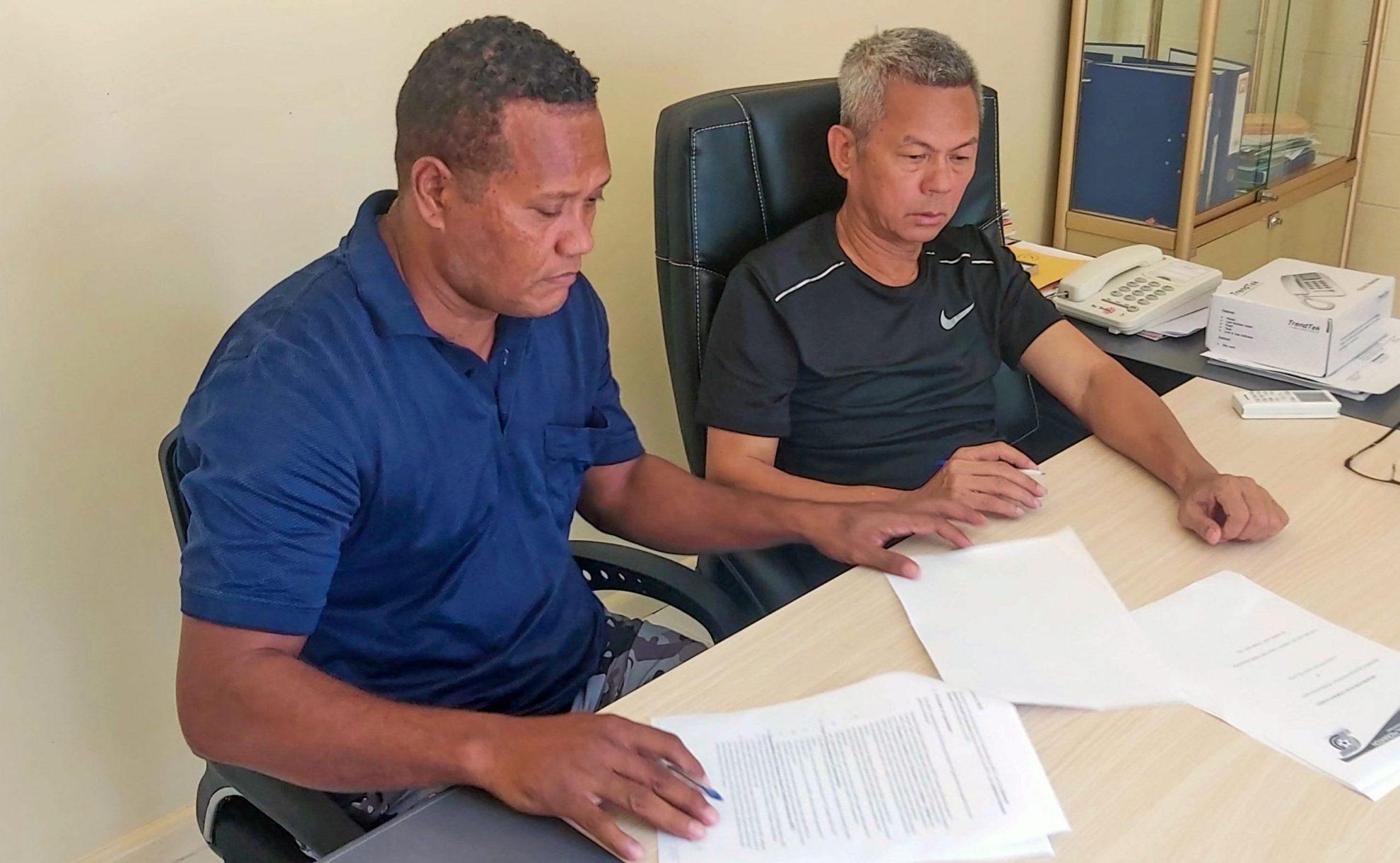 The Solomon Islands Football Federation (SIFF) signed a Memorandum of Understanding (MoU) with Athletics Solomon Islands (ASI) for the use of Lawson Tama for training.
The MoU means SIFF agreed to offer the use of Lawson Tama without any charges to Athletics Solomon Islands to have its training sessions from 5th October 2020 to 25th February 2021.
SIFF offer Lawson Tama football pitch on a waiver of the $15,000 per day hire to ASI to hold its morning training sessions on Mondays, Tuesdays and Thursday each week and ASI to do their training outside of the field of play as well as with the line marking along pitchside.
This fee exemption demonstrated SIFF's genuine support and commitment to supporting other national federations such as the Athletics Solomon Islands in a joint effort towards the preparations and quest for medals in the upcoming 2023 Pacific Games.
The signing was done by SIFF President, William Lai and Athletics Solomon Islands President, Nelson Kabitana today at the Allen Boso Complex.
Lai said the MoU is a short term agreement to help Athletics Solomon Islands while they are currently without a home.
"We want to help Athletics since they are one of the medal-winning sports in the country and currently they are without a home," the SIFF president said.
"It is paramount that all sports federations have a home to train their athletes. We know it's a challenge for most federation but SIFF is willing to help Athletics as a way forward towards 2023 Pacific Games."
Athletics Solomon Islands President, Kabitana appreciated SIFF's offer during a challenging time for his athletes.
"On behalf of Athletics Solomon Islands I would like to convey our appreciation to SIFF for this great offer which will help us prepare our athletes towards international events," he said.
"This is the way forward as we prepare for our biggest event on home soil the 2023 Pacific Games."
Kabitana assured SIFF that ASI will be fully responsible to honour their part of the agreement and respect the restricted areas within the field of play and warm-up areas for football teams as stated in the agreement.
– SIFF MEDIA
What you think?