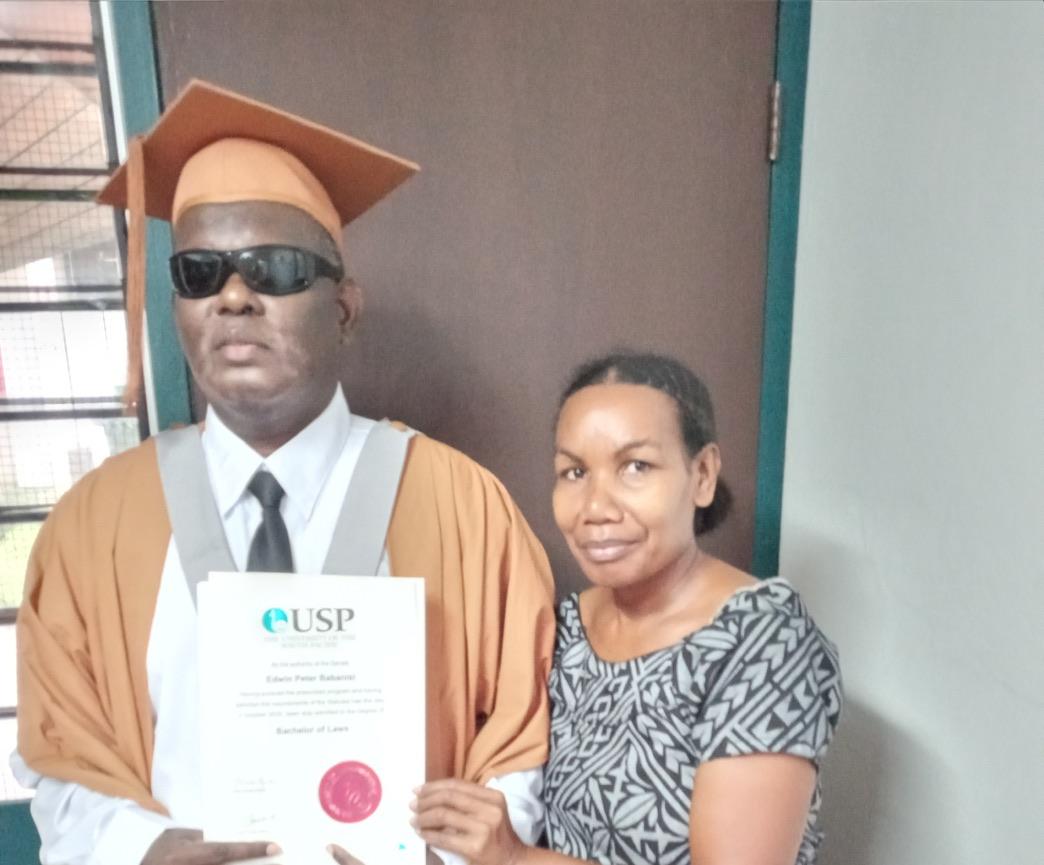 It was all smiles yesterday for Rose Babanisi as her beloved husband was bestowed with his degree in law at the USP Centre in Honiara. Eddie could not stop mentioning his wife Rose as one of the key players who supported him to attain his childhood dream— to become a lawyer.
Babanisi who is a visually impaired person (blind) got his law degree in a special ceremony organized by the university. He's the first visually impaired person in the region to graduate with a law degree.
As Babanisi celebrated his success his wife was also joyful to see him graduate having been with him all the way from the beginning to the end of his studies.
As the saying goes, behind every great man is a great woman.
"Today I am happy that he now achieves his goal (to be a lawyer)," Rose told SBMOnline yesterday.
Rose said during her husband's years at the university, she had always been by his side to support him.
"I took Eddie to class and whatever he needed to go. I was always there for him. I helped him with his work and if there were places that he asked me to help him with (his work) I would always rendered the support.
I was happy to support my husband until he got his degree," said Rose who's from Malaita.
Eddie and Rose have three children, one boy and two girls.
At 42, Eddie's father was from the Shortlands in the Western Province and mother from Makira.
News@SBMOnline2020
What you think?