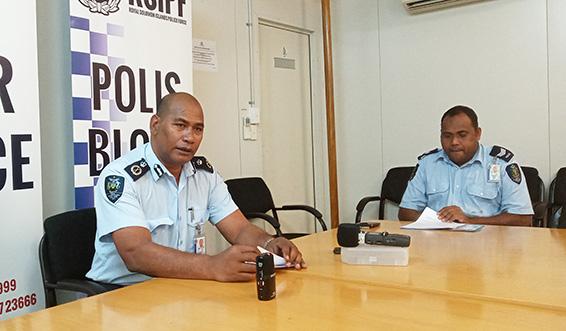 Robbers dressed as police officers steal gold bars and $140k
A group of robbers dressed like police officers escaped with two gold bars (3kg and 1.7kg), $140,000 from Winwin gold mining company at Turarana, Central Guadalcanal early yesterday morning in one of the biggest robberies in the country.
The gold bars have not been valued but they worth millions.
The group of robbers entered the premises of the mine company early yesterday morning and ordered all workers to group in one place and told them not to move as they were police officers. They claimed to carry out a search on the properties of the company as they were suspected of possessing fire-arms.
Commissioner of Police Mostyn Mangau said said two of the robbers wore RSIPF uniforms (sky-blue), others in police t-shirts and baseball caps and all were masked.
The robbers then ordered the camp manager to lead them to the storage container, told him to open it, where they removed two gold bars weighing (3kg) and another unrefined gold bar at 1.7kg and stole $140,000.
In addition to that, they also took mobile phones owned by the company workers.
However, after they removed the gold bars and money, the workers began to realized that they were not police officers so they started to fight with them.
Mangau said during the fight one of the intruders sustained injury to his leg after he was shot with a knife on his left knee by one of the security gurards.
In the fight, the robbers also applied pepper spray on the workers before escaping in a plain Toyota landcruzer with a G-plated number.
According to Mangau only RSIPF has access to pepper spray.
Police have yet to make any arrests but are appealing to the publics to watch out for any persons with an injured left knee who maybe seeking medical attention in the hospital or clinics.
News@SBMOnline2020
What you think?