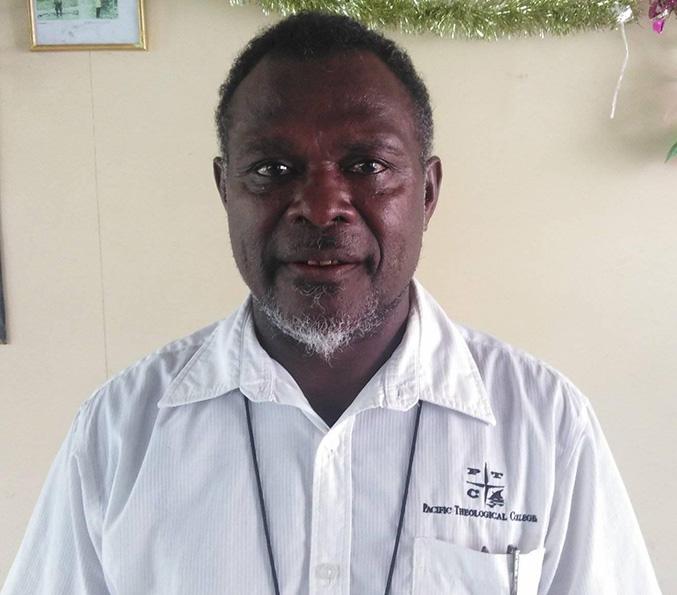 The Diocese of Hanuato'o Electoral Board has elected the Rev. Arthur Stanley Abui as the fourth Bishop for the Diocese of Hanuato'o (DOH) in Makira Ulawa Province.
He was elected today at Hautabu, headquarters of the Society of Saint Franciscan Brothers, near Selwyn College, west Guadalcanal.
Reverend Abui, 52, will succeed the Right Reverend Alfred Karibongi who had officially retired in June 2020. Reverend Abui is currently serving as the Mission Secretary of the Diocese of Hanuato'o; a post he has held since 2019. Prior to that, he was a Chaplain at Saint Stephen Community College, Pamua in the Diocese of Hanuato'o 2014 to 2016. He also held several other posts in the Diocesan office since 2009.He was ordained as a Priest on 8th December 2002. Rev. Abui began his priesthood Ministry for three years serving as Parish Priest in East Arosi. In 2006 he was appointed Evangelism Coordinator and later became the Diocesan Mission Secretary in 2010. Rev. Arthur Abui holds a Masters of Theology in Church Ministry from the Pacific Theological College, Suva, Fiji and a Degree in Church Ministry from BPTC, Kohimarama.Rev. Abui comes from Heraniau village in Arosi 1, West Makira and is married to Rebecca Abui from Heuru village also in Arosi 1, West Makira and they have four children.
The consecration of Rev. Abui will be held at the diocesan Cathedral, Saint Peter Cathedral, Kirakira on 21st March 2021. The Archbishop calls on all members of the Anglican Church of Melanesia to uphold Revd Arthur Stanley Abui and his family in prayer as they prepare to take on this important responsibility in the church.Photo: Bishop elect, Rev. Arthur Abui.
ACOM Press Release
What you think?