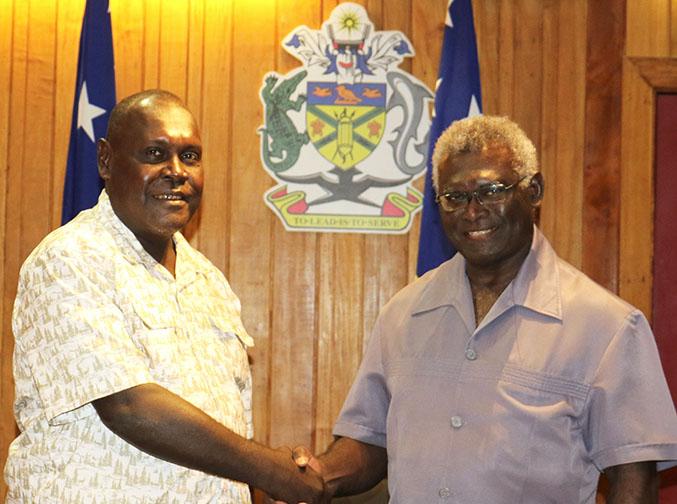 Western Province Premier Christian Mesepitu has Urgently on the government to allocate his province and the rest of provinces $5m each in Economic Stimulus Package.
He said this is Needed for the Western Province and the government should allocate at least SBD5 million each for all provinces across the board as it had done to Members of Parliament in the past.
Mesepitu said: "The people of Western Province were missed out by the previous Economic Stimulus Package (ESP). This was due to the mishandling of ESP by the Steering Committee in Honiara. As it turned out the first political exercise of ESP benefitted Honiara dwellers and other provinces as well as wantoks of the ESP Oversight Committee."
He said since the national economy appears to be in standstill caused by two calamities – the November 2021 riots and the covid-19 pandemic, the national government should seek to revive the rural economic engine by pumping in aid funds in the provinces.
"Western Province needs to inject funds into the agriculture sector in livelihoods to assist its 26 wards. Seed funding is needed for agricultural projects, especially piggeries and poultry as well as provisioning of gardening tools for farmers will keep the rural population busy and help with food security issues because of occassional community lock-downs," he said.
The Premier said: "People coming to Gizo for shopping and accessing other services have dropped significantly since the landing of covid-19 in Honiara and Western Province. The national government should now allocate at least SBD 5 million each for all provinces regardless of size to be used only in the agriculture sector on the ward level ESP initiative."
"We have a very unfair system of government hand outs through Members of Parliament with less or no impact on the rural economy. The government should try out something different that will have impact on the rural economy. The provincial members are more close to the rural population than MPs who spend their terms in Honiara and pop up in the constituencies only during the national general elections.
The re-centralization of government functions under the Provincial Government Act 1997 had starved the provincial governments financially over the last 24 years with no tangible development by the provinces in all sectors.
With the collapse of the national economy in the national capital the underdeveloped provinces cannot revive the national economy but continue to squander the citizenry's wealth through commercial logging only," Mesepitu said.
What you think?