Home
Breaking News
PKJ: Election cycles are different from any gov't policies as he opposes...
PKJ: Election cycles are different from any gov't policies as he opposes extension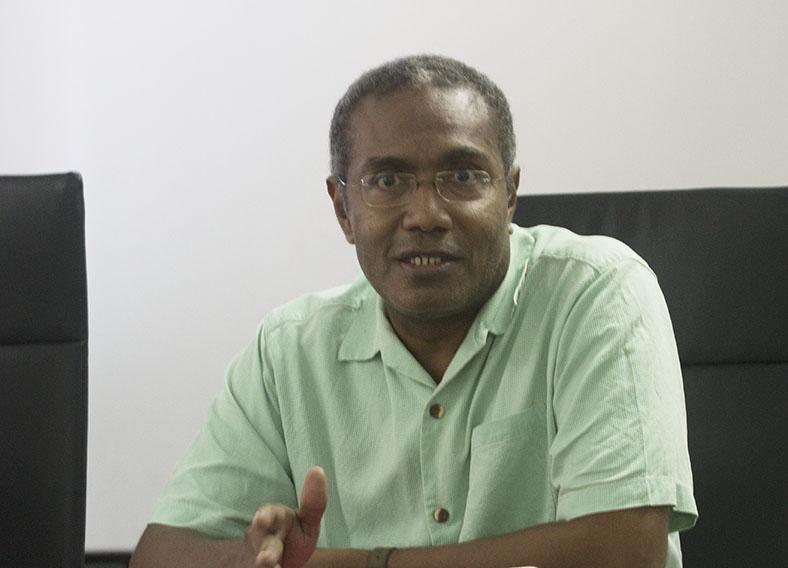 Opposition MP, Peter Kenilorea Junior, has thrown his support behind his colleagues opposing the planned extension of Parliament— stressing that election cycles are different from any government policies.
Kenilorea joined the Leader of Opposition, Matthew Wale, in their first ever Meet the Press yesterday where both spoke strongly against any extensions of the current house. The government has made its intension known already by desiring to extend Parliament from four to five years.
Currently it has the required two-third majority to amend the constitution.
Amongst their reasons was because of the Pacific Games next year and certain unfinished policies that needed to be implemented.
But like Wale, Kenilorea didn't support the planned extension.
He said: "Election cycles are different from any government policies in any democracy. We can't mix an election cycle with government's plans."
The MP for East Are'are said the argument that the government has yet to complete a certain policy and the parliament must be extended – are two separate issues.
Kenilorea said in any healthy democracy there must be regular, free and fair elections, which are very important and that has nothing to do with government policy.
"So fundamentally it is flawed. What ever reasons the government puts like reforms, policy issues as the reason for the extension is a fundamentally flawed argument. You should not go down that road as a democratic country," Kenilorea stressed.
He added: "We follow the constitution – it started from the first meeting of Parliament and that's when the countdown started (to four years)."
Kenilorea said to extend Parliament now is like: "We are in the middle of the game then we ask for extra time when everything was set before we played."
He said these are issues for our people — regardless of where they are in Honiara or in the village they'll understand it.
On the question of trust, Kenilorea said this is the same government that "not longer ago we heard from them that they would leave no stone unturned by consulting with the people about the big decisions on foreign relations yet they did it without most of the stones unturned."
"We continue to hear stories of things they say they'll do it— but they never do it," said the MP for East Are'are.
News@SBMOnline2022
What you think?