Opposition Leader meets visiting US delegation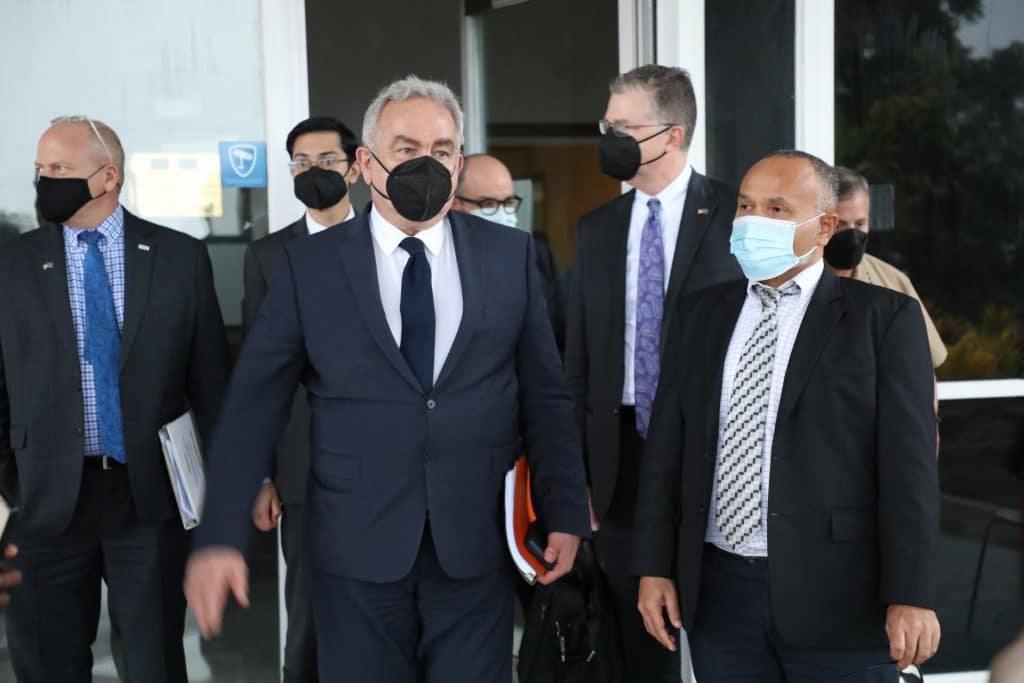 THE Leader of Opposition Hon. Matthew Wale met with Dr Kurt Campbell and the US high-level delegation today.
The meeting was held at the Paul Tovua Complex, Parliament.
Opposition Leader Hon Wale during the meeting welcomed the delegation to Honiara and for meeting with the Opposition Group.

They discussed a number of initiatives for strengthening democracy in Solomon Islands and the region.
Specifically, the discussions focused on initiatives at the institutional level.
Dr Kurt Campbell and his delegation also expressed their gratitude to hold discussions with the Opposition Group.
opposition press
What you think?