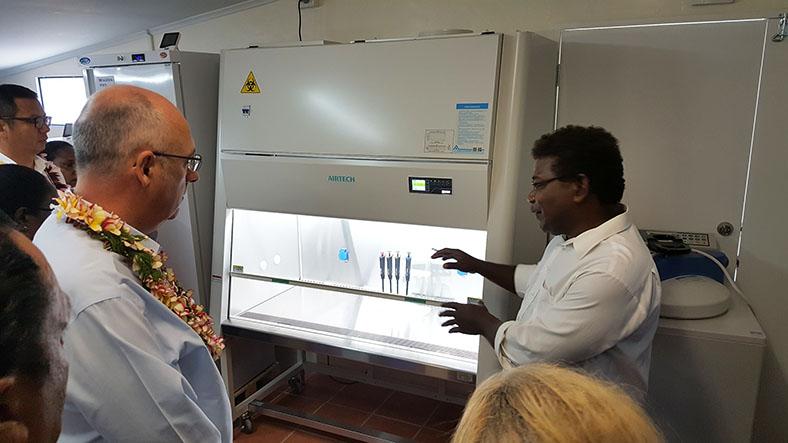 National Referral Hospital Molecular lab has far carried out 192 repeated tests on 92 foreigners as a pre-departure requirement – all of which were negative.
Prime Minister Manasseh Sogavare announced on Monday that Moreover, as part of the country's contribution towards the global protection against COVID-19, the National Referral Hospital's Molecular Laboratory has recently commenced pre-departure COVID-19 testing, as per the requirement from destination countries.
He adds this means out–going travelers whose destination country requires certain number of tests, can get these COVID-19 tests at the National Referral Hospital.
Sogavare reveals that so far, 92 foreigners have taken the pre-departure tests with 192 tests conducted so far because of repeated tests required of some countries. Only the National Referral Hospital Molecular lab is authorized by the government to carry out these tests.
Meanwhile Sogavare says the new isolation ward at the Gizo Hospital will be officially opened this week.
The Minister for Health and Medical Services and his officials are in Gizo this week to launch this milestone achievement.
The PM says the Isolation ward is a critical component of our COVID-19 preparedness and response plan to prevent any further spread of the virus in the event that COVID-19 enters through the western border.
"With the already established COVID-19 testing capabilities also at Gizo Hospital, this practically means anybody that is tested positive for COVID-19 can immediately be isolated at Gizo Hospital. This is yet again a major boost to our COVID-19 preparedness at the western border," says Sogavare.
What you think?