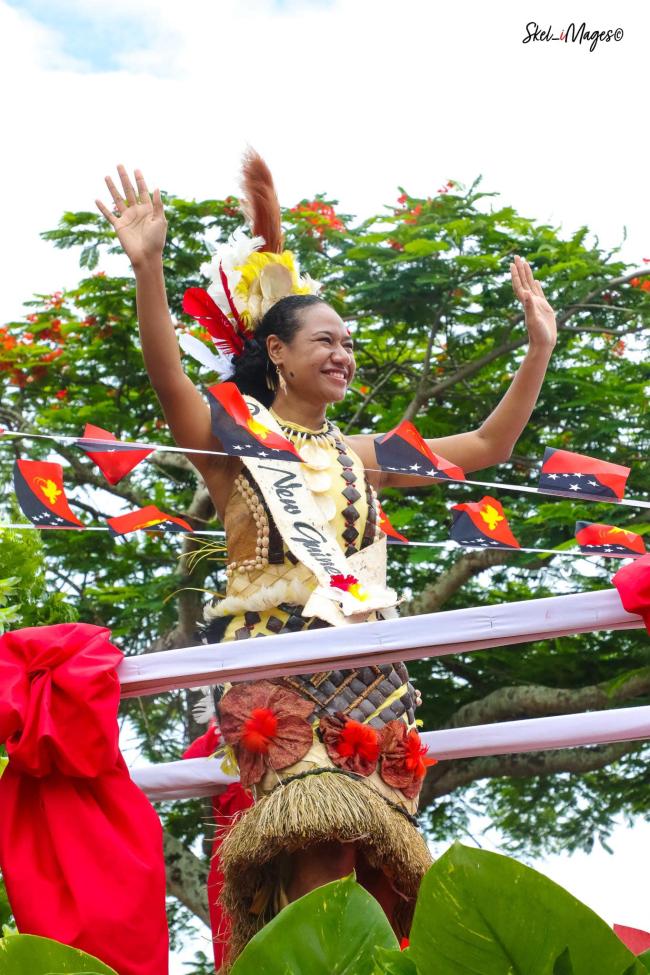 Reigning Miss Pacific Islands Josie Nicholas from Papua New Guinea will be attending the Opening of the 17th Pacific Games in Honiara on Sunday.
The confirmation of Miss Pacific Islands' participation at the opening ceremony was made by Solomon Hosts' Joycle Konofilia tonight.

Miss Pacific Islands will be joined by Miss Solomon Islands at the official opening of the games.
Solomon Host is the focal point for Miss Pacific Islands Secretariat in the country.
Miss Josie Nicholas arrives on Saturday. Her trip here is sponsored by the Miss Pacific Islands Pageant Secretariat in Samoa, supported by Solomon Host.
She will also do Charity visits with Miss Solomon Islands Tiare Haro next week.
Konofilia would like to thank the Secretary to the Prime Minister Dr Jimmie Rodgers and the OPMC for facilitating their request for her formal inclusion in SIG VIP guests for the opening.
Miss Josie Nicholas, 24, was crowned Miss Pacific Islands at the pageant in Samoa last Friday (February 3, 2023) under the theme, 'Strength in Unity'.
Meanwhile, top regional leaders including heads of states and governments are expected to attend the opening ceremony which takes place on Sunday night at the National Stadium at KGVI.
What you think?