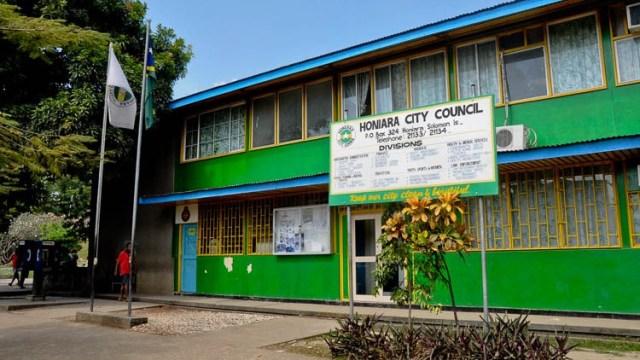 Mayor of Honiara City Eddie Sipau has commended the DCGA Government for the incentive by providing 50 % duty exemption on fuel imports and remove sales tax which will be effective on 1st June 2022.
This follows the announcement by the Minister of Finance and Treasury Hon. Harry Kuma during the budget speech in the National Parliament recently.
In a statement, the Siapu said the decisions by DCGA on fuel would support and enable business houses and investors to revitalize and sustain business operations during this challenging period, as fuel is a major overhead cost for businesses in Honiara and the whole country.
The Mayor also added that HCC expect to see savings in fuel cost transferred to control in prices of goods and services.
On the same note, Siapu acknowledged the decision by DCGA to support business houses that suffered losses in November 2021, and said this is a welcome boost.
This will allow and enable these businesses to rebuild and re-start business operations and provide their services within the City.
Also it will again create employment opportunities for all Solomon Islanders residing in the City.
The Mayor further added that this is a boost for investment leading to potential increase in tax revenue for SI Government and also revenue for HCC.
It will revitalize the local economy and increase access to services.
Ends//
What you think?