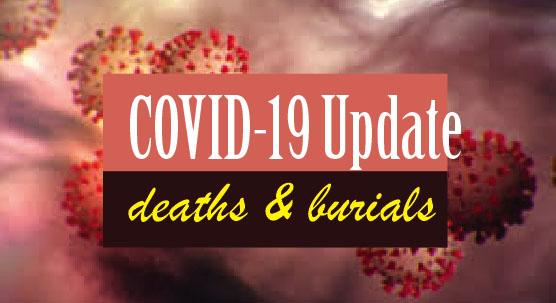 The Lord Mayor of Honiara City, Councilor, Eddie Siapu, calls on all residents of Honiara to respect and comply with protocols relating to deaths and burials within the Honiara Emergency Zone as announced by Health authorities.
According to requirements and protocols announced by health authorities, family members or relatives must notify the Ministry of Health and Medical Services of all deaths even inside residential homes.
Health authorities will undertake required checks and tests to ascertain the cause of the deaths. Funerals and burials will be determined by health authorities based on the cause of death.
Siapu said the Honiara City Council will not grant approval for any burials within any residential areas in Honiara City. This applies to all deaths whether covid-19 related or not.
The Mayor added that this is because the Council does not want to see graves scattered around Honiara City.
Honiara City Council is working with Health authorities to identify spots at Kola Ridge Cemetery for burial of all deaths.
Mayor Siapu said going forward, the Honiara City Council is also working with Ministry of Home Affairs and Ministry of Lands, Housing and Surveys to secure land for a new cemetery site.
What you think?