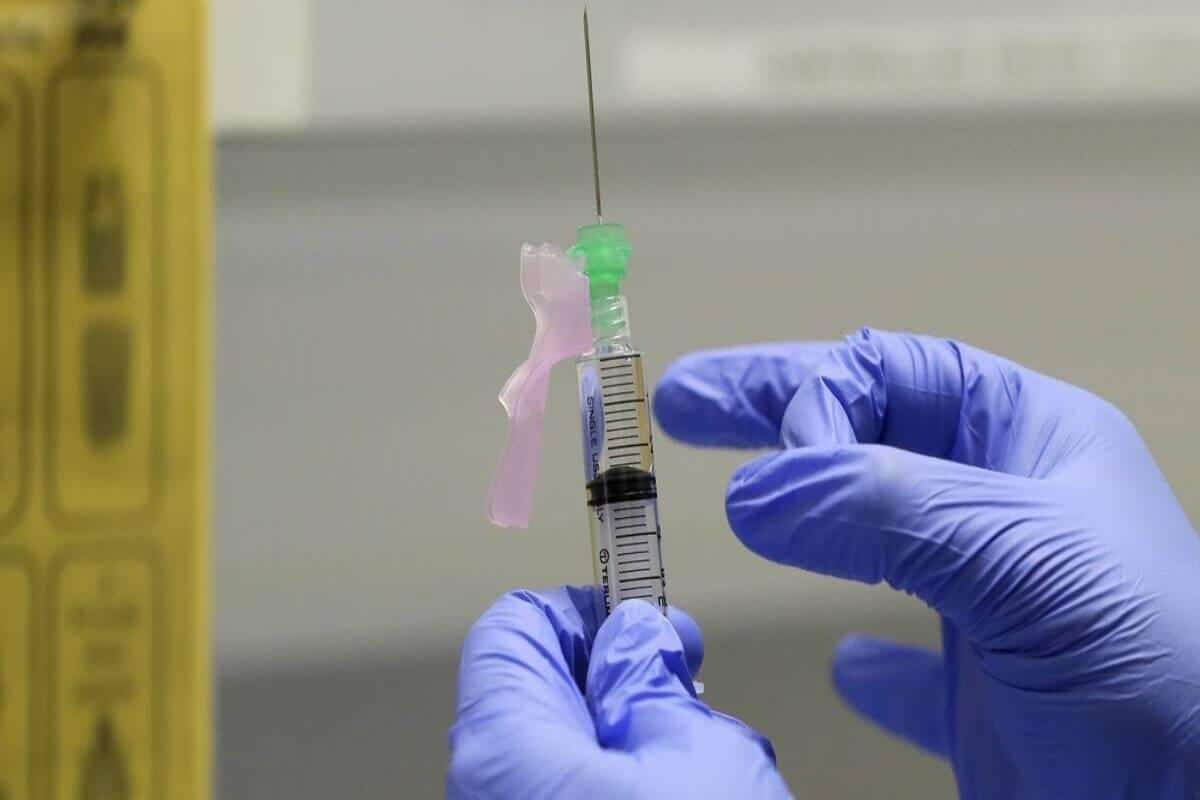 The Government has today announced that vaccination is now mandatory to all public officers, SOEs' and private company frontline workers—failing to do means they are self-terminated.
Minister of Health and Medical Services Dr Culwick Togamana standing for the Prime Minister in his weekly address this afternoon stated that the Cabinet on Friday had agreed on mandatory vaccination to the three categories of people after records show very disappointing uptake of the vaccinations available in the country.
He said the that the uptake of the vaccine has been very disappointing. He revealed that as of today since the vaccination roll-out in March only 47, 921 people have been vaccinated with with only 12, 183 people have been fully vaccinated. It only represents 2.9% of the targeted vaccinated population (those above 18).
And as a result, Dr Togamana on behalf of the government announced that the Cabinet at its sitting on Friday had approved the mandatory administration of COVID-19 for all public servants and employees of the Central and Provincial Governments so as eligible members of their families, all workers of State Owned Enterprises and other Government institutions, subsidiaries and eligible members of their families and employees of private companies that are taking work at the front-line such as shipping agents, airlines, stevedores, crews of fishing vessels and eligible members of their families.
He added that the Cabinet had also agreed that persons coming under the three groups where vaccination rollout had already commenced including Honiara, Western, Choiseul, Guadalcanal and Malaita Outer Islands must now receive their first vaccination by August 31st and their second dose by 30th of November 2021.
"Any person(s) covered under the above categories and chooses not to their first vaccination by 31st of August will not be allowed to access their place of employment. And any person(s) in the three categories not fully vaccinated by 30th of November 2021 will be taken as – as chosen to self terminate their employment," Togamana said.
Additionally, he said for provinces where vaccination rollout has not started, all employees under the three categories will have 60 days to have their first dose and their final one 12 weeks their first jab.
Togamana reiterated that failing to do so they would also face the same consequences as those in Honiara, Guadalcanal, Western, Choiseul and Malaita.
The minister also revealed that the Cabinet had also decided to achieve an 80% of first dose vaccination coverage by 30th of November and 80% of second dose coverage nationally by 20 February 2022.
Togamana explained that the government explains individual choices however they have a duty of care to protect the total population of Solomon Islands.
The minister said that as "we have seen during the pandemic the only thing that has been effective in preventing or altering the seriousness of COVID-19 pandemic is full and effective vaccination coverage of total eligible population."
What you think?