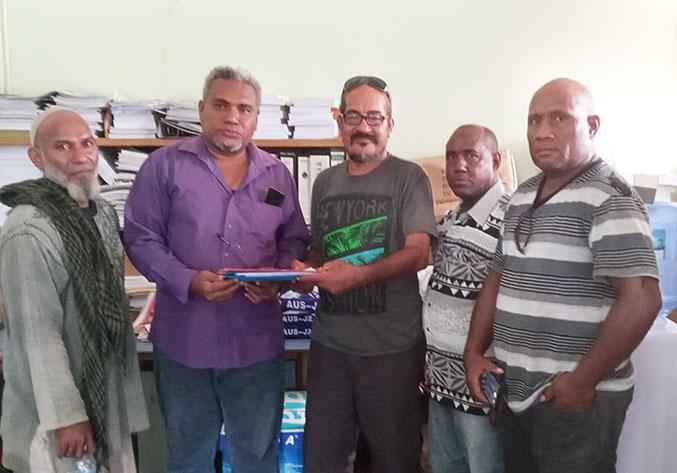 In a peace and friendly atmosphere, the much debated Honiara based Malaitans' petition was delivered by representatives of the group to the Special Secretary to the Prime Minister Albert Kabui this afternoon.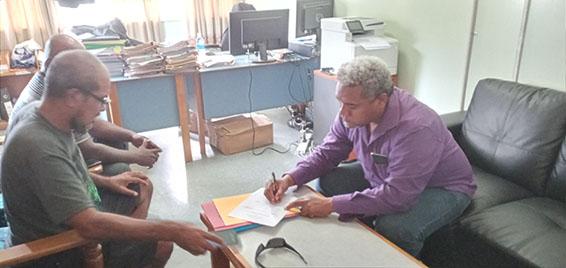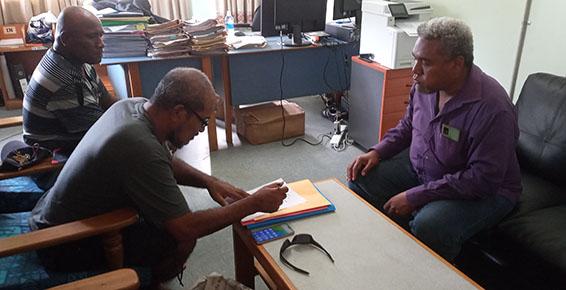 Spokesman Lawrence Makili says they had always wanted peaceful dialogue with the government over the petition and today it had happened.
"We are so happy that you are sitting here with us to receive this petition in a peaceful way," Makili told SSPM Kabui.
Makili said as a working group representing the Malaitans in Honiara they always believed in following the right processes.
He adds: "We don't want any violence that gets out of our control. No"
He said there were speculations of people wanting to take advantage of the situation but he assured the government that his group was not part of it as they maintained that they were focused on doing the right thing.
"Any element that comes in any form of nuisance we are not going to be part of it," Makili said.
He said his group will dialogue over the issues in the petition with the government but not through violence.
According to Makili more than 8,000 people have signed the petition and it is still on going and some more will be added to the list.
Meanwhile only two days ago Kabui had revealed that the Prime Minister had not received the petition.
Today Kabui said he was happy to receive the copy of the petition. The petition now has contact persons and an address.
Kabui was thankful that the group had gone to his office to deliver the petition.
He said the petition will now be submitted to the leaders of the government and as the process of the government, the PM will bring it to the Cabinet for further deliberation and decision.
Kabui has already initiated the discussion and both parties will meet on Monday to look at the details of the petition and how the government is going to respond to them.
The petition has 9 points: See petition in detail.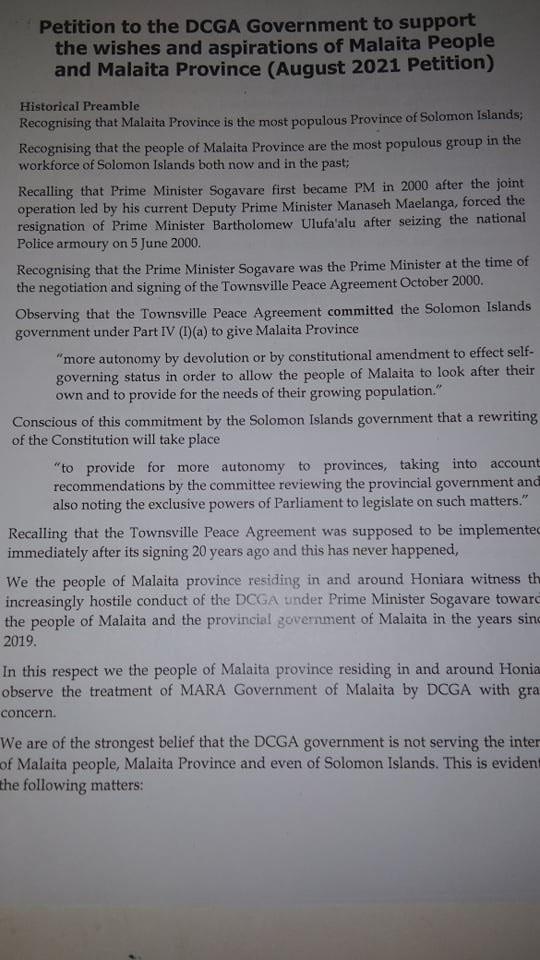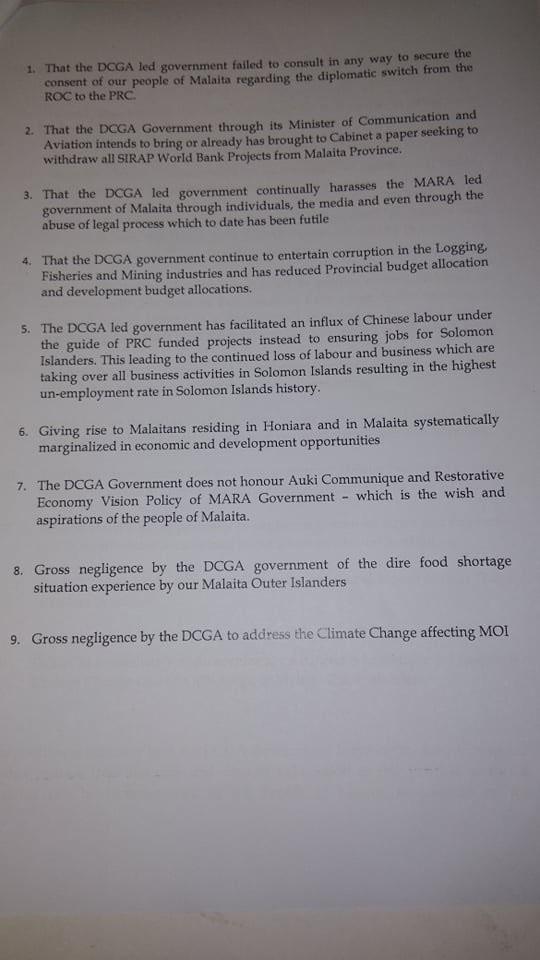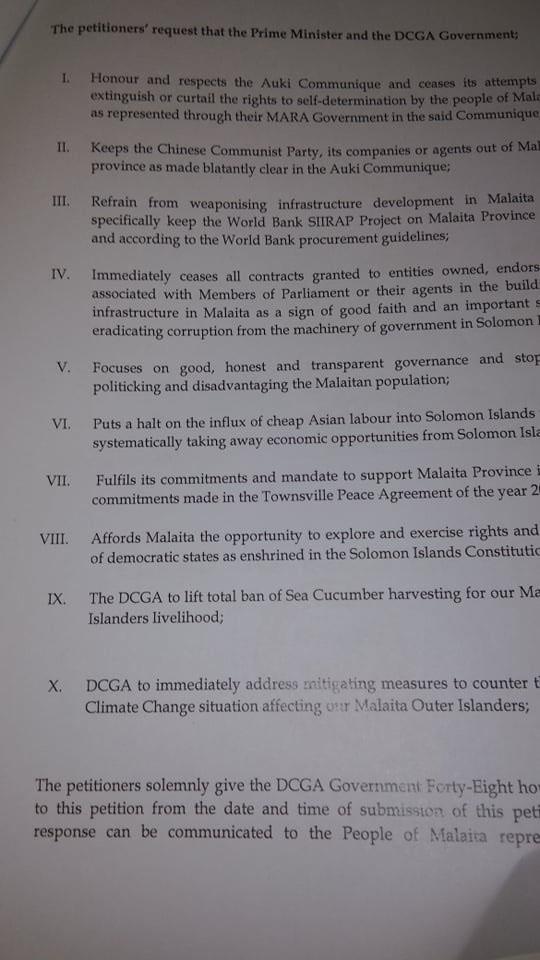 Makili said they will inform Malaitans that the petition is now with the government and dialogue will continue.
He reiterated that they always wanted to follow the government processes and today was the fulfilment of that.
Besides Makili, four other Malaitans were also part of the team that met with Kabui.
On Monday, some schools were forced to close as there was a mass gathering at Kukum field of Malaitan who wanted to protest to the OPMC to present the petition. The protest did not take place.
What you think?