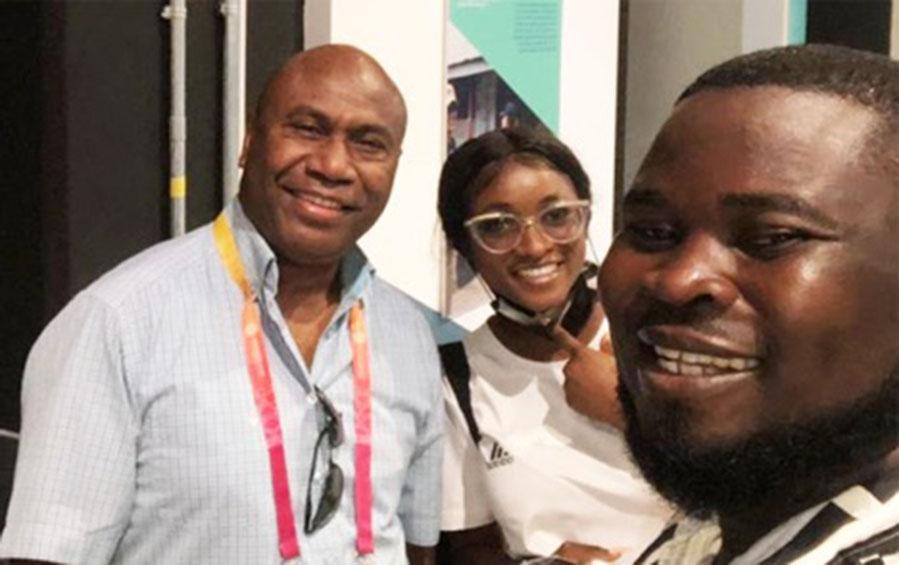 Solomon Islands presence at the Expo 2020 Dubai over the past week, has also resulted in visitors expressing their desire to visit our beautiful country.
Commissioner General H.E. Moses Kouni Mose, met Dr. Alfred Nyankum and Ms Regina Tenkorang at the Solomon Islands Pavlion after they had made a special trip from their homeland in the Republic of Ghana to visit the Expo 2020 Dubai event.
Dr. Nyankum said that was looking forward to his visiting the SI Pavilion adding that he had read about the Solomon Islands on the internet and was indeed impressed with information about the country's pristine paradise particularly for the remarkable biodiversity which contained thousands of different plant and animal species including the unique marine life and cultural diversity.
The Ghanaian visitors had also requested CG Mose to expedite the possibility of their group of five in visiting the Solomon Islands in December this year.
H.E Mose conveyed his appreciation to Dr. Nyankum and his group and was anticipating more visitors planning their trips to the Solomon Islands within the next 6 months especially after visiting our SI Pavilion.
ENDS///
What you think?