The former CEO of Solomon Water, Ian Gooden has been awarded the prestigious "Water Professional of the Year" at the recent 2023 Pacific Water and Wastewater Association conference in Palau.
The CEO, who completed his tenure with SW in July, was a director. and then for the past 2 years, Chairman of the PWWA, a Pacific wide association of 31 member water and wastewater utilities from 21 Pacific countries.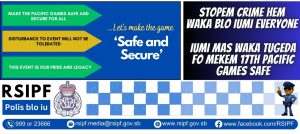 Mr Gooden said "I have thoroughly enjoyed my 8 years at Solomon Water and enjoyed the satisfaction of every day seeing the benefits of one's work on the utility, staff and wider community.  I am particularly grateful to former SIWA Board Chairmen, Phil Bradford and Carson Korowa for their trust and confidence in me, and without their support and mentoring would not have achieved this award."
He continued: "My time as a director and then Chairman of the PWWA has given me a region wide perspective and allowed Solomon Water to support and assist other utilities as well as open the door to many funding and capability development opportunities for SW."
The citation for the award as read out by the new PWWA chairman, Mr Dominic Schwalger of Samoa Water Authority reads: "This year's recipient is a 200 hundred mile an hour leader whose tenacity, honour and goodwill will remain as an unchallenged legacy, of the PWWA and SIWA, (the Solomon Islands Water Authority) for decades to come.
In both organisations and in the wider Solomon Island community he was a champion of action.
Often people excel in one arena only to let the other wither but in Ian's case his dedication and action receptors were set at 150%, 150 % of the time.
As an industry practitioner with military training, experience in roads departments across the region and over seven years of tenure at SIWA, Ian never rested and never gave up supporting the right cause. He was loved and respected by all who had the luxury of spending time with him in the sector.
In terms of action at SIWA Ian:
Led the development of a 30 year strategy taking the organisation from disorganised to professional and directed with a long pathway to success set out for decades not years.

On the back of the long term strategic plan he developed a parallel funding plan in the order of 3.5 billion dollars.

But as a man of action he didn't stop there and secured first and second tranche funding worth 100 million, the largest fund value in the history of SIWA
Now most of us would say that was enough strategy for one tenure loaded on top of a day job as CEO but not Ian.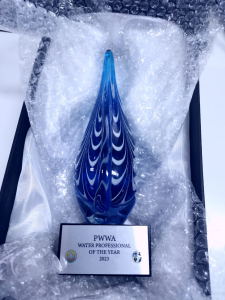 In addition, Ian steamed head long into restructuring and Governance of the organisation. Backing it up with a strong front line of hand-picked management to ensure the long term sustainability and transparency of the organisation for the long term.
What you think?